Report on 2020 Wrongful Deaths in Texas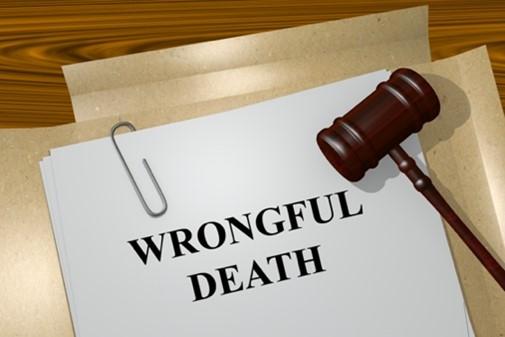 Losing a loved one in a fatal car accident is shocking and distressing.
Any time a person loses their life due to the negligence or carelessness of another individual, it's classified as wrongful death, and this exacerbates a family's grief.
Texas has a particularly high rate of wrongful deaths caused by auto accidents placing our state the sixteenth highest nationwide.
There hasn't been a single death-free day on Texas roads since 2010. In 2019, a person died in a Texas car accident every 2 hours and 29 minutes.
So many of these deaths are preventable, and understanding why so many die on Texas roads may help to keep people safer and protect families from preventable tragedies.
Causes of Fatal Accidents in Texas
Every June, the Texas Department of Transportation releases a Texas Motor Vehicle Crash Statistics report.
51.69% of road fatalities occurred in Texas rural areas in 2019 including many head-on collisions on two-lane roads as well as single vehicles that lose control and crash. This could be due to less enforcement on the roads in these areas.
Fatal road crashes are predominantly caused by:
Drunk driving
Distracted drivers
Speeding
Not wearing a seatbelt
Not wearing a helmet
Failing to Yield
Vehicle malfunction
Drunk Driving
886 people died as a result of drunk driving in Texas in 2019, accounting for 25% of all traffic fatalities. This is an improvement on 2014's statistics where 1,041 people (29%) lost their lives in accidents caused by drunk drivers.
Alcohol-related crashes tend to happen between 2am and 3am, and they mostly occur on Saturdays.
The Plan While You Can campaign aims to discourage people from drink driving and promotes planning to drive home sober.
If caught driving under the influence, a person risks a $17,000 fine, time in jail, and the loss of their driving license.
Distracted Drivers
There are many reasons why a person might not be fully focused on the road, which can increase the likelihood of accidents. Text messaging while driving, eating, talking, and grooming while driving are common causes of distracted driving.
377 people died in Texas in 2019 as a result of distracted driving. While this is a 6% decrease from 2018 it's not a significant decrease. The Texas Department of Transportation's Talk, Text, Crash campaign aims to educate people to stay focused while driving.
The Texan Department of Transport's Share The Road awareness campaign urges motorcyclists to:
Look twice at junctions
Ride defensively
Ride at a safe speed
Maintain a safe distance from other vehicles
The campaign also encourages drivers to be more aware of motorcycles while changing lanes and intersections since this is where most motorcycle accidents happen.
Not Wearing a Seatbelt
The Department of Transport's Click It or Ticket campaign has seen some success in reducing deaths caused by not wearing a seatbelt.
In 2002, 76% of people wore a seatbelt compared to 91% in 2019.
Wearing a seatbelt increases your chances of surviving a road accident by 45% in a car and 60% in a pickup truck.
Under Texan law, anyone not wearing a seatbelt faces a $200 fine. Children under 4 feet and 9 inches must be seated on a car booster seat or the driver faces a $250 fine.
Not Wearing a Helmet
According to the 2019 report, 410 motorcyclists (including passengers) died in motorcycle accidents. 45% of those died because they weren't wearing a helmet.
Texas law requires all motorcyclists under 21 to wear a motorcycle helmet. But, if you're over 21 you don't have to if you're covered by an insurance plan or have taken a safety course.
Vehicle Malfunction
If not maintained correctly, many vehicles can break down with very little warning. Often this can result in serious wrecks.
Every driver must take responsibility for their vehicle. They must have their vehicle safety checked regularly for things such as fully working lights, suitable tires, and windscreen wipers.
Failure To Yield
Yield signs such as Stop and Slow Down are designed to protect road workers. Sadly, many road deaths are caused by people failing to yield.
Failing to yield at intersections accounts for over one-fifth of all traffic deaths. In 2018 there were 701 people killed in accidents at intersections.
Most Dangerous Times to Drive
Between 2am and 3am is the most common time for serious fatal road accidents. This is often the closing time for drinking establishments, and many drive home intoxicated.
It pays to remember that the Friday or Wednesday just before Thanksgiving in November is the deadliest day on Texas roads.
July is also known for road deaths as many people drink and drive during their summer vacation or on Independence Day.
What Constitutes Wrongful Death?
If your loved one passed away due to the neglect and carelessness of another driver, you are entitled to seek compensation.
Perhaps you have lost the main breadwinner in your home and you're struggling to stay afloat due to the wrongful death of your loved one. Recovering compensation may help to relieve the financial burden.
Claims for wrongful death are designed to compensate the surviving family members of the person who died. Not just anybody can claim, you must be a parent, child, or spouse of the person who has passed away. You may be entitled to claim compensation if you are representing the estate of the person who was killed in a road accident.
Claiming Compensation for Wrongful Death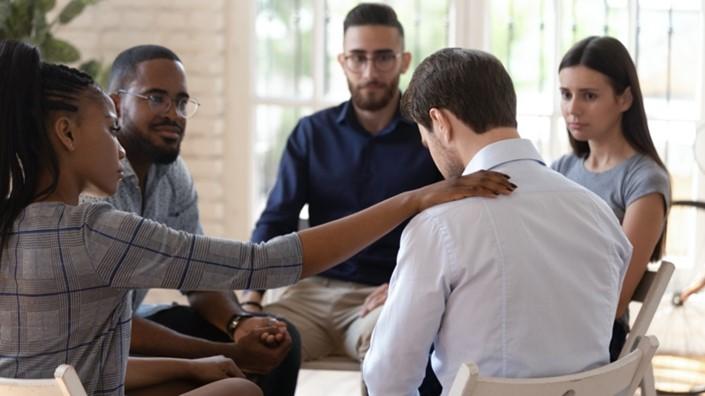 You'll need a robust case to secure any damages for wrongful death. You'll have to prove the other party's liability, and you'll also need to prove how your loved one's death has affected your life.
You are entitled recovery compensation for:
Reduced earning capacity due to someone's death
The loss of a future inheritance
Lost companionship and support
Emotional and mental pain
Loss of society and comfort
Damages accrued by the deceased person after their accident, but before their death
Navigating the legal system without professional support is a minefield.
This is a difficult time for you, and handling legal affairs requires specialist knowledge and experience of the legal system.
This type of accident can be devastating for all involved. You may be struggling with current life challenges in addition to overwhelming grief. This may be compounded if the other parties involved won't cooperate or offer fair compensation.
Make sure you engage the services of an experienced wrongful death lawyer like Flora Templeton Stuart who boasts a 90% success rate. Check out the Flora Stuart website at your leisure to see how this caring Kentucky lawyer can remove the stress from an acutely difficult time.
---
comments powered by

Disqus