The Process Server Can't Find a Defendant, How Can a Lawsuit Move Forward?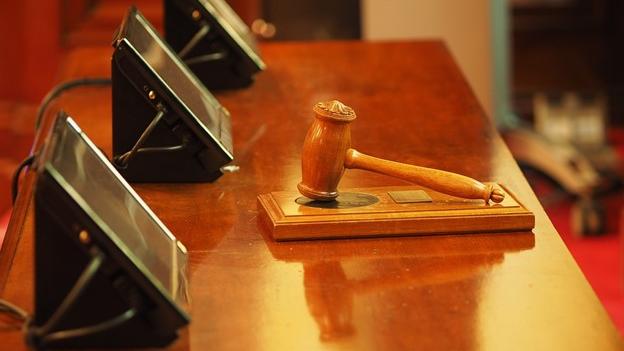 Image by Daniel Bone from Pixabay
It is stipulated in Article 10 of the Universal Declaration of Human Rights that, "everyone has the right in full equality to a right and fair hearing through an independent and unbiased court, in the determination of one's rights and obligations and of any criminal charge against the individual." This section is the basis for all court procedures in many countries, most especially in filing cases against the accused.
We are to be reminded of the appropriate legal actions to undertake when suing an individual and ensure that we do not hinder their lawful treatment in accordance with the judicial system. Thus, it is to be noted that the accused is handed with a notice of legal action in order for them to make the necessary preparations in response to it.
What are process servers?
Process servers are those licensed by the courts to be responsible for the creation and arrangements of all types of legal documents like a subpoena, court orders, and summonses which are then given to specific individuals or groups that are involved in particular legal conflicts. These may also include the witnesses and every person indicated in the papers. It is important that these servers are given verbal confirmation and signature from the individuals themselves to prove that they have responded to the court order.
Ideally, serving as messengers is their central duty but their scope of work ranges not only from sending documents but also in the following listed below:
1. Tracking the locations of defendants
This is a crucial part of this profession because of the fact that process servers have to browse through public records to note down every detail found about the individual. These may function as clues as to where the defendant is and their contact information. As there are many probable places where they could have gone, process servers have to quickly locate them in the fastest way possible.
2. Securing the right delivery records for each document managed
Process servers will have to preserve the correct delivery records for every document they have managed. These may be in the form of signatures, pictures, and letters. Such files have to be carefully kept because these are fundamental to legal practitioners and the court. Mismanaged and destroyed documents will be subject to questions by authorities and legal professionals and the blame will be pinned on the process servers. They can also be filed cases for violating data privacy and other laws protecting public records.
3. Communicating with legal practitioners and other law professionals and lastly,
Process servers will have to collaborate with people in the legal profession so that there will be mutual agreements on the steps needed to make that will surely contribute to the progress of the lawsuit. Furthermore, actions are met according to the law and prevent its infringement. Illegal acts such as forgery or production of fake identification cards and forms are considered grave offenses and a penalty will be imposed once caught doing such.
On the other hand, time must be planned well, thus, there must be a scheduled curated to cater all the documents needed to be delivered, identify which individuals are involved to which cases, and many more. Finally, reports on these deliveries are to be made so that lawyers and the court will keep track of how the defendant is notified of the case.
4. Confirming that every legal procedure is executed without any violations of the law
The most important of all the duties that process servers are required to fulfill is that they are able to accomplish each and every task in accordance with the law. As previously stated, there are corresponding sanctions for every misdemeanor done while in the process of locating and notifying the accused. They are not to go over the legal limitations of the responsibilities they are tasked to accomplish as they are licensed by the court. They can be stripped of this profession and barred from practicing it once they are proven to break the rules and regulations.
Legal papers are failed to be delivered to the defendant
Most states throughout the country would highly recommend that notices of court action must be personally given to the defendant so that they will not be given the excuse of being unnotified regarding the legal matters indicated in the document. However, there are situations where dishonest individuals would rather ignore the lawsuit instead of owning full accountability to their violations. Chances of them avoiding process servers is usually by transferring from one state to another, or maybe even going further such as leaving the country.
If any circumstances similar to the one previously mentioned ever occur to you, this article provides you with the possible alternatives that you can carry out.
Proof from process servers that they have exercised every approach
To verify the credibility of the process servers, they will have to provide evidence of each responsibility accomplished so that whatever justifications they make while on the process will be given due consideration. For this, they are to prepare documentation for each mode of communication used to contact individuals and track their whereabouts or other methods they have tried to notify them of the lawsuit. Such actions have to be in conformity with the law as these attempts will be questioned and scrutinized by the court.
Alternative Service: Beyond the Traditional Course of Action
Given that the process server has exhausted all means possible to locate and notify all the involved people as stated in the lawsuit, there are states that resort to an "alternative service." With this, the process servers are given permission to leave the legal papers to the closest relative or persons residing near the place of the individual.
In need of a reliable companion to handle your lawsuits?
It is of utmost importance that you do not forget to inform the defendant through appropriately managed and well-prepared legal documents. This will guarantee that your case will not be dismissed quickly and end up only wasting all the money you've invested in hopes to better the situation concerned. To make this possible, you will greatly need someone who is not only experienced in creating such documents but also knowledgeable in all aspects of what needs to be done in every procedure with efficiency and good time-management. Moreover, they are able to defend their actions during court hearings as well as hold accountability to every action committed that may cause unexpected events to happen.
Difficult cases to handle? Worry not as we are specialized to examine such and easily identify what actions are fit to carry out to ensure its 100% success. Give us a call today and you will never regret making the decision to choose us!
---
comments powered by

Disqus