How to Find Legal Help for a Special Needs Person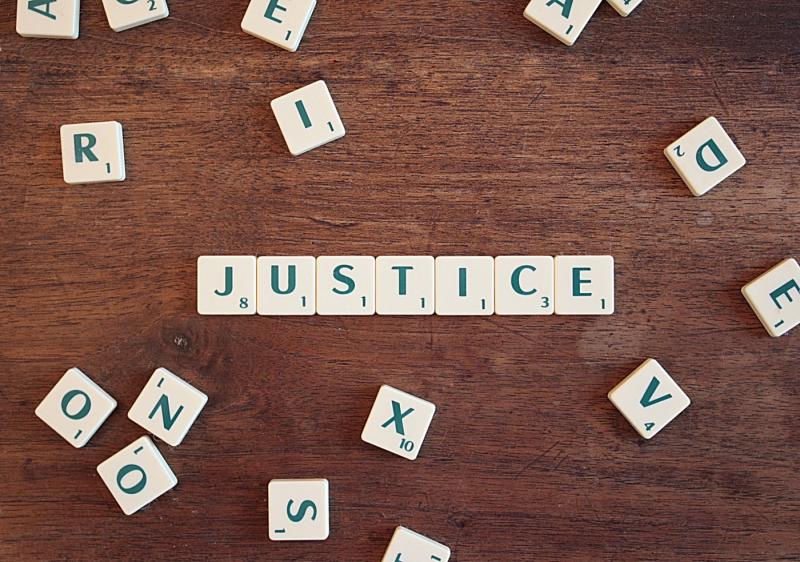 If you're caring for a person with special needs, there's a chance that at some point you'll end up facing a situation where you need the help of a legal professional.
For example, you may find that your child isn't able to get the help he or she needs from their school. While it's best to work with the teachers and school administration directly, if things come to a head and you can't resolve them, you may need a special education lawyer to get things done.
How do you find a special education attorney? Keep reading to learn more!
Advocate vs. Special Education Lawyer: Understanding the Difference
First, it's a good idea to understand that there's a difference between a special education advocate and a special education lawyer.
Anyone can call themselves an advocate. No certification or formal licensing is needed for this. While there's nothing wrong with this, you'll want to understand exactly who you're working with.
If you're having issues getting the right services for your child or the school is trying to say that your child doesn't need special education services, then an advocate can be the perfect person to help you solve your problem.
However, if there are larger issues, like if your child has been suspended from school or arrested, then you'll want to make sure you're working with an attorney for children with disabilities.
Where to Find a Special Education Lawyer
Two of the best resources to help you find special education attorneys are the Council of Parent Attorneys and Advocates (COPAA) and the National Disability Rights Network (NDRN).
CPOAA is a nonprofit organization that consists of parents, legal advocates, and lawyers. The purpose of this organization is to help parents get better legal assistance. On their website, you can find a list of special education lawyers in your area.
NDRN is also a nonprofit that provides a network of government-supported legal advocacy services for people with disabilities. Many of the attorneys and other organizations you'll find here are focused on all different areas of life, not just education.
On this site, you'll find lists of available services in your state. Then, you'll need to sort through it to find an attorney that fits your immediate needs.
You can also do a simple internet search for special education attorneys in your area. Once you've narrowed down the list, you'll want to read more about the attorney's area of specialty to determine whether they're a good fit for you.
Lastly, you may consider talking to family and friends, speaking to any other parents of special needs children you may know, or asking other lawyers you're currently working with. Asking people you know and trust for their recommendations can help improve the chances of finding an attorney you really feel comfortable with.
The Interview Process: Important Questions to Ask
Once you've used the sources listed above to create a shortlist of a few lawyers you're willing to consider, it's time to reach out to them and start the interview process. This is a very important decision, so make sure you take your time!
Start by calling each office to find out if they offer a free consultation. Almost all lawyers do. If they're not willing to talk to you at least briefly for free, then it's probably a good idea to keep looking.
Also pay attention to whether the person who answers the phone is polite, whether they're able to give you an appointment at a time that's convenient to you, and if you feel comfortable with the interaction. If the answer to any of these questions is no, you can probably cross that person off your list.
When you get to the appointment, bring a list of questions with you so you can make the most of the short time you have. Here are a few things you'll want to ask.
What Is Your Specialty?
There are 1.35 million lawyers in the United States, and not all of them are going to be right for you! The first thing you'll want to do is confirm that the lawyer you're considering actually specializes in special education legal issues. This is a very specific field, so don't hire someone who doesn't claim that this is their specialty.
Have You Worked with Cases Similar to Mine?
You'll also want to find out whether the attorney has experience with the actual situation you're dealing with. If they answer yes, also ask whether they think you have a good chance of getting the results you desire.
How Do You Charge?
Working with special educational needs lawyers is usually not cheap. You'll want to understand upfront how much the services are going to cost you, and when and how you can expect to receive a bill.
This way, you can plan ahead and make sure that you adjust your budget so you're able to keep up with the necessary payments.
Who Will I Work With?
Sometimes, the person you meet initially isn't the one who will actually handle your case. In many cases, this is perfectly acceptable, but you'll want to understand from the get-go what you can expect.
If most of your case will be handled by other staff members, you may want to meet with them as well to ensure that you feel comfortable.
Listen to Your Gut
Last but not least, when it comes to choosing your special needs attorney, make sure you listen to your gut. You should feel comfortable with the attorney you choose and confident that he or she will do a good job for you. If something doesn't feel quite right, don't be afraid to keep looking.
Get Legal Help Today!
If you're looking for a special education lawyer to help you with a situation, you're not alone!
Spend some time browsing through our website for more information that will help you find the attorney you need and guide you through the process.
---
comments powered by

Disqus