Damaged Roof? Here's What to Do Next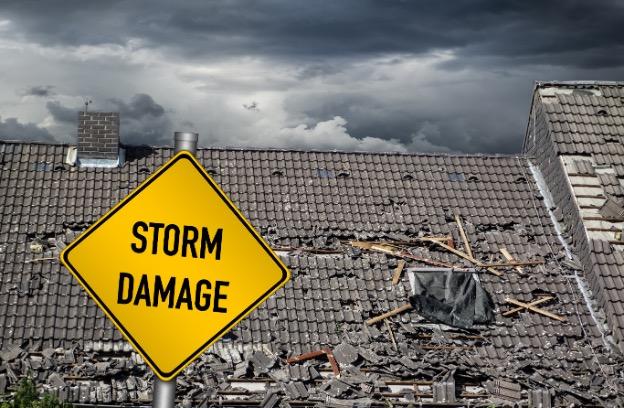 We sure wish natural disasters came with some sort of alarms in order for us to prepare to deal with aftermath much in advance. However, they don't, making the ordeal more stressful and intimidating to work with. In this article we have prepared a list of to dos to work with after there has been significant roof damage to the house. But before you can begin dealing with the consequences of any calamity, it is best to start with documenting your space right after you buy the house. This not only comes in handy afterwards, but also helps you get a sense of the space and help you gauge the damage and put a dollar value to it.
Begin by examining your roof right after a major weather event
Assess the damage as early as possible after a storm or earthquake has hit you. This should be done only after you have ensured there are no chances of any danger to you or people living in the house. Look for damage, leaks, watermarks or other problems. You can then call a contractor to understand the estimated amount it will take to get your roof to its prime condition. Looking at a damage requires patience as not every damage will be evident at first, Hailstones may cause small imperfections in the layering and winds can blow off coverings or other materials.
Take pictures of the damage and compare it to any previous photographs that you have
Documenting the state of your roof and other parts of the property should be your next step. This will help you in getting started with assembling your claim. Do not limit yourself to just pictures. Video walk-throughs are also great examples of documenting the damage. Take multiple images with different angles and be sure to tag them with the date and time of your pictures. Working with an experienced contractor will help you in guiding through this phase. They will let you know where to look for potential damage, any weak spots and they will also let you know of any long term damage that has occurred in the roof. Take measurements of the roof, its damaged areas, the events that led to the damage and date and timings of the event.
Contact a Public Adjuster to help with your claim
Removing the guesstimation from your claim, contact trustworthy ProFloridian Public Adjusters in Boca Raton who will help you in filing your claim and see it through to conclusion. Understand their terms of engagement before entering into any agreement with them. Help them with necessary roof insurance copies and other documents that they might require. They will help you estimate the correct value of the roof precisely with its depreciated value in case the roof has gotten old. They will also help you understand what is covered in the roofing warranties. If there has been a case of bad workmanship, it gets noted and helps you build your case.
The most important point to note in all this is that claim settlement is a long arduous process and at no time should you expect it to be a quick process. The partners with you in this process are your roofing contractor and your trusted ProFloridian Public Adjusters in Boca Raton. They will work with you to put right value to your property and ensure that you get a fair amount as settlement. Make sure to stick to the advice of the adjusters as well as make your own conclusions about the claim amount, work with your contractors to make the roof insurance claim process as smooth as possible.
---
comments powered by

Disqus