Common Problems That Prevent Green Card Approval
By: Richard Herman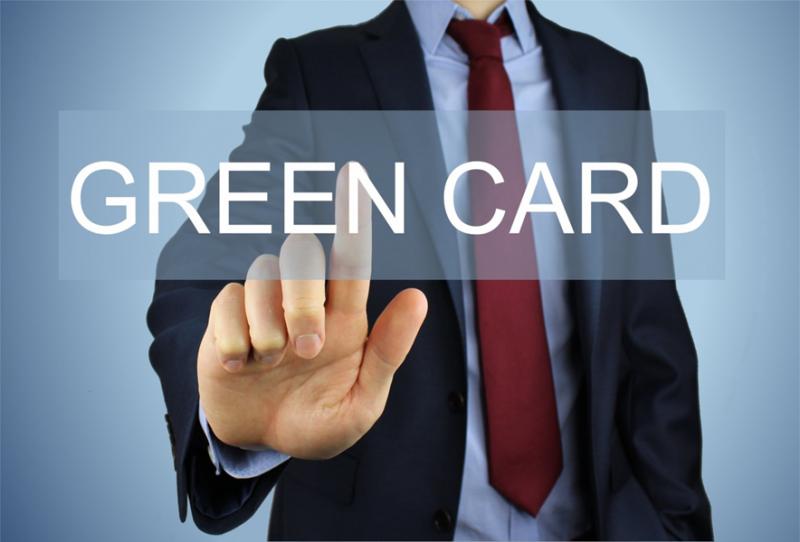 Green Cards are one of the most demanding pieces of documentation. To obtain lawful permanent residence in the United States, non-citizens need to get a Green Card. Most people hire reputable immigration lawyers to handle their Green Card application. However, some decide to manage the process themselves.
Even if you hire an immigration lawyer for Green Card approval, it is a good idea to stay updated with the process. If you want to know the top issues that prevent Green Card approval, you have landed at the right place.
Lack of Eligibility
Yes, you may have checked your application twice for eligibility, there is a chance of error. Apart from terrorists or spies, other people with financial issues or special circumstances can get a denial. Read the instructions carefully to avoid unnecessary trouble. You are eligible if you:
Are a victim of abuse
Are a victim of a crime or human trafficking
Are living in the United States since 1st January 1972
Have asylee or refugee status
Are a special immigrant
Have a U.S. employer sponsoring you
Have a close relative who is a permanent resident or citizen of the United States
Denial of Underlying Visa Petition
When you apply for a Green Card under the employment-based category, your sponsor needs to file a petition on Form I-140. For a family-based application, your sponsor needs to file a petition on Form I-130.
If the petition is refused due to any reason, your Green Card Application will be denied as well.
You Missed Your Application Appointments
If you miss a Green Card application appointment, it could result in a denial. When you apply within the United States through adjustment of status, you may need to go for a biometrics appointment and interview. If you apply from another country, your local consulate or embassy will invite you for a compulsory interview. If you fail to attend any of these appointments, you may get a denial.
You Failed to Provide Additional Information
Occasionally, the USCIS requests further information to process your application. You will receive a Request for Evidence (RFE) or Form I-797E at your mailing address mentioned on the application. If you don't get the RFE due to a changed address or any other issue, you may not respond within the given time. Ultimately, it will result in a rejection.
Not Having Enough Funds
If you don't have enough funds to support yourself in the United States, you will get a rejection. For marriage green card applications, the green card holder's spouse must meet minimum income guidelines. An affidavit of support is required to support the application.
Fail to Establish an Authentic Marriage
In marriage Green Card applications, you need to prove that you are married to a Green Card holder. If you fail to establish your marriage, you will see a denial.
In addition, you need to establish that this marriage is not made only for a Green Card. Provide your relationship evidence to the visa officer to avoid this issue.
Immigration Violations
The immigration department will do a background check on you. If you have entered the country unlawfully or overstayed a visa by six months, abused a visa process, or failed to attention to immigration removal proceedings, you will likely see a rejection.
Public Charge
When the United States Citizenship and Immigration Services (USCIS) officers think that you will become dependent on the government for financial support or healthcare, they will deny your application. They decide the public charge by your age, skills, education, financial resources, family status, and assets.
To avoid this issue, you can ask someone to sign an affidavit to support you.
Criminal Record
If you have a criminal record of certain crimes, you will have a rejection for sure. For instance, people with crimes like money laundering, drug trafficking, prostitution, or other crimes have a hard time obtaining a Green Card. The US officers think that you are coming to the country to commit these crimes.
Health-Related Concerns
People who want to get a Green Card must provide a medical examination report. Furthermore, this report must be issued by a government-approved doctor.
If you have a communicable disease or failed to provide documentation of the required vaccination, you don't get approval. Moreover, you must not be a drug abuser or addict.
Lastly, if you have a mental or physical disorder that is harmful to you or others, you may have trouble getting a Green Card.
The Bottom Line
Applying for a Green Card requires complete focus and expertise to handle everything in the right manner. If you don't have an experience with Green Card applications, there are higher chances of getting a denial. You can make irreversible mistakes. Hence, it is better to hire a professional immigration lawyer to manage your application. Even if you apply yourself, make sure that you look for the above issues to avoid a Green card denial.
About the Author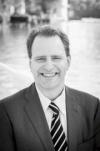 Richard Herman is a nationally renowned immigration lawyer, author, and activist. He has dedicated his life to advocating for immigrants and helping change the conversation on immigration. He is the founder of the Herman Legal Group, an immigration law firm launched in 1995 and recognized in U.S. World News & Report's "Best Law Firms in America." He is the co-author of the acclaimed book, Immigrant, Inc. ---Why Immigrant Entrepreneurs Are Driving the New Economy (John Wiley & Sons, 2009). Richard's poignant commentary has been sought out by many national media outlets, including The New York Times, USA Today, BusinessWeek, Forbes, FOX News (The O'Reilly Factor), National Public Radio, Inc., National Lawyers Weekly, PC World, Computerworld, CIO, TechCrunch, Washington Times, San Francisco Chronicle and InformationWeek.
---
More to Read:
---
comments powered by

Disqus