Checklist for Hiring A Right Family Lawyer for Your Case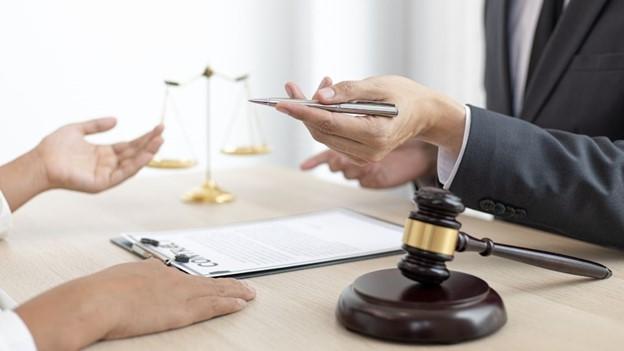 Family law deals with challenging and complicated issues a person may face in their lives, such as divorce, financial disputes and disagreements, separation, children matter, and others. They are the things people care about most, and they have a significant impact on personal happiness and wellness. Therefore, it is vital to have a good and professional family lawyer representing a person's interests. In this article, you will find helpful tips on how to find the right family lawyer.
Checklist for Hiring a Family Lawyer
Finding the right family lawyer is significant. However, it may be a nightmare because of the emotions you are experiencing. Finding a professional family attorney means a less stressful, less expensive, and much faster process. Consider this checklist of how to hire an experienced family attorney who will help you sort out your family issue with the help of family law.
Check Reviews or Ask Around
Your family and friends may help you find a good lawyer. Moreover, you can also ask other professionals working with family lawyers, such as accountants and psychologists. They can also give you the best possible recommendations.
Choose the Best Expert
Family law is not easy. Therefore, it is important to hire an attorney who has rich experience and expertise in family law. You should also verify that the lawyer you will hire has the qualifications and skills that address your specific needs. For example, you may need a lawyer with courtroom experience.
Meet Your Lawyer Personally
The first impression is crucial - it will help you make an informed and wise decision. For this reason, make sure you meet your family lawyer personally. Personal meetings allow you to understand the attorney's ethic and professionalism better. You should feel comfortable with your lawyer and they should gain your trust. It is extremely important to be compatible with your attorney because they will be working on your case.
Choose an Accessible Lawyer
A reasonable family attorney is the one who is attentive to their client's needs. You should be able to reach your lawyers easily and get prompt feedback when needed. Being accessible also means using straightforward language and explain everything in a converse manner. It is not good if a lawyer uses their legal jargon only, and you cannot understand what they are talking about. Pay attention to the location of a lawyer. It will be much convenient for you if you hire someone in your city or area. This will allow you to avoid unnecessary and stressful traveling.
Do Not Ignore Warning Signs
You need to be aware of red flags. If you think that the behavior of a lawyer is unethical, then it is a downside. Here is a list of warning signs you should be aware of:
Poor reputation
Pushing deadlines
Giving bold promises
No references
Attitude issues, including aggressiveness and laziness
Sharing confidential information about other clients
No personal connection
Unresponsiveness
Make Sure That the Fees Are Reasonable
Lawyers are expensive in general, including family lawyers. Of course, there are also some cheap lawyers, but if they are too cheap, then it may be a bad sign too. It would be best if you looked for a lawyer with reasonable fees - an attorney with lower rates because of the lack in their popularity and demand. If a lawyer is less popular than other top-notch lawyers, it does not mean that they are not professional or non-dedicated.
This checklist will help you decide on choosing the right family attorney. Searching for a family lawyer is not easy - it will take a lot of time, effort, and consideration. However, you will feel relieved after you find the one.
---
comments powered by

Disqus