Why You Should Hire a Personal Injury Attorney to Help Pursue Claims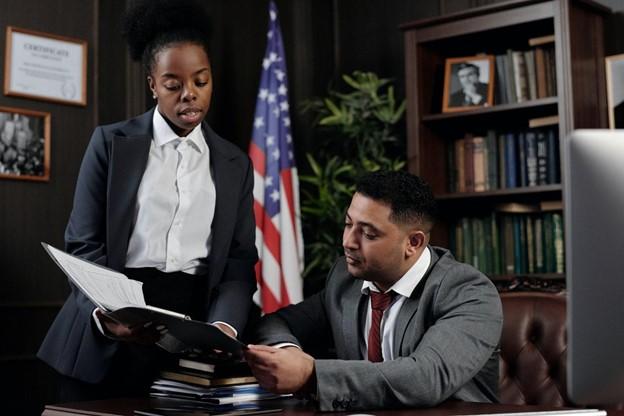 If you were involved in an auto accident and intend to pursue claims, it is in your best interest to hire a personal injury attorney. Your chances of coming out on top in a personal injury claim will be high if you hire someone with sufficient knowledge of the legal system, as well as specialized skills and training to pursue personal injury claims. Be it an auto accident, nursing home abuse, slip and fall, or work-related injury; a personal injury attorney is a prerequisite for success.
A personal injury attorney's primary purpose is to help you address the issues that will arise after your accident. These issues include medical care and expenses, loss of work, and dealing with your insurance company as well as the insurance company of the defendant.
Note that only experienced personal injury attorneys can obtain the compensation you deserve for the damages you have suffered. Below are a few reasons why you should hire an experienced personal injury attorney:

A Higher Chance of Obtaining Your Deserved Compensation
The primary reason you need an experienced personal injury attorney is to increase your chances of getting deserved compensation. A personal injury attorney will also help reduce your financial obligations after the accident to minimal or practically nonexistent levels. With experienced attorneys like Evergreen Personal Injury Counsel on your side, you can increase your chances of getting rightful compensation for your injuries, damages, medical costs, lost wages, pain and suffering.
Helps You Understand the Process Better
Personal injury insurance claims are usually bound to numerous legal procedures that might be daunting and confusing to the average person. If you have a personal injury attorney, you will have someone who understands the claims process and can help break it down for you. Furthermore, you will have someone who can help you fill out the paperwork you have to complete. Essentially, you will be privy to every important detail in the process right from the beginning.
Aids Your Communication with the Insurance Company
Dealing with insurance companies is an overwhelming task that you shouldn't attempt while recovering. Hiring an experienced personal injury attorney relieves you of this burden, as your attorney will be in charge on your behalf. Moreover, experienced legal professionals have the required knowledge, skills, and training necessary to oppose these companies' unfair strategies. They usually deploy these strategies to devalue the significant personal injury claims made by victims of injuries and accidents.
Avoid Settling Your Medical Expenses Upfront
The last thing you want to worry about while recovering from your injuries is paying for an ever-increasing medical bill. When you hire a personal injury attorney, they may help facilitate letters of representation and letters of protection. These letters will help assure your healthcare providers that your bill will be settled after your case is resolved. This will help alleviate the financial pressure you feel, and you will be able to concentrate on making a full recovery.
Provides Your Claims With Objectivity
When you are involved in an accident, there is a high likelihood that you will be unable to make objective and logical judgments. This could be the result of the emotion and pain you are experiencing. However, an experienced personal injury attorney will make accurate and better judgments on your behalf. These will help ensure you are adequately compensated for your injuries.
Provides Your Case With Experience
What's more, knowledgeable personal injury attorneys have several years of experience in dealing with insurance companies, claim adjusters, and helping victims like you recover injury claims. Using their extensive experience and hands-on approach, the attorney can determine whether your claim is legitimate and worth legal action. Your legal counsel will help review your options and determine the best way to pursue your claims.
Alternative Dispute Resolution
Resolving personal injury claims does not necessarily have to involve lengthy and complicated trials or lawsuits. Having an experienced personal injury attorney on your side will help you determine whether alternative dispute resolution methods (ADR) can work. If they do, then you will be saving money, time, and many other resources.
Endnote
Hiring a personal injury attorney is essential to pursue a personal injury claim successfully. The reason is that personal injury attorneys make the process easier, faster, and less complicated. Also, your attorney can help investigate every detail of your case, prove fault, establish liability, estimate case-value, and negotiate a fair settlement with the insurance company. However, before you hire one, ensure they are experienced and can put together an effective case-winning strategy on your behalf.
---
comments powered by

Disqus