When Is It Time to Hire a Business Lawyer?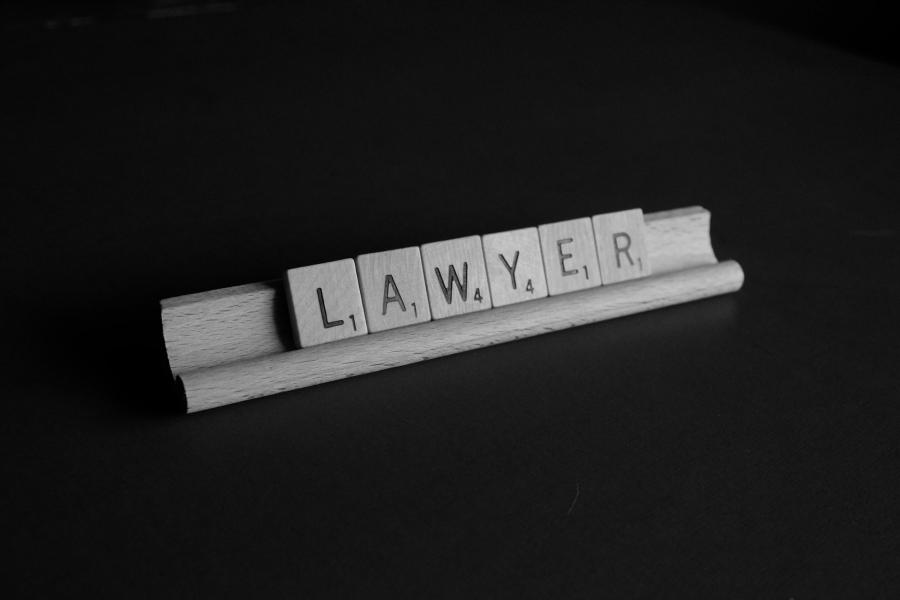 Hiring a professional business lawyer is almost a new concept for most business owners. However, you should understand that you need a business attorney, as much as you need an accountant. Having a professional lawyer for your business is essential, as your attorney will assist you to navigate through different scenarios that could land your business into trouble.
However, most businesses tend to hire an attorney when they get into legal problems. You should never do this for your business. Yes, we understand that legal fees are not so cheap. But, it can be much more costly to get sued and end up losing your business.
Regardless of the type of business that you manage, your business risks running into lots of legal problems. Moreover, as a business owner, you might have a challenge in determining the situations that require extra legal expertise and assistance. With that said, let's look at some of the situations when you will need to hire a business lawyer.
When you want to mitigate damages
Professional business lawyers are experts in mitigating the damages that your business might face in case someone files a lawsuit. For instance, if a customer or an employee files a personal injury case, your attorney can assist in mitigating the possible damages.
However, you should always be honest with your attorney if you want them to give you the best services. To get an honest business attorney, you must be an honest person. Even if you are responsible for the employee's or customer's injury, it's advisable to let your lawyer know that it was your responsibility. This will allow the lawyer to handle the case better.
Business incorporation
Most business owners believe that business incorporation is all about issuing a check and getting a certificate. However, there's more to business incorporation than this. You will need a professional by your side, who's experienced in handling such processes. Business lawyers are experienced in handling business incorporation and will ensure that the process goes through smoothly.
At the end of the day, you'll not have to deal with any legal implications. There's a possibility that you are not conversant with the legal process of incorporating a business. However, an experienced business lawyer knows the right steps to take—from the start to the end of the process.
Drafting of contracts
Operating a business comes with numerous challenges that your employees will never understand. That's why you will need contracts as a part of managing your business. You will need contracts when hiring employees, getting into agreements with your vendors and clients, among others.
Having a business attorney by your side can prove to be valuable when it comes to creating contracts. Business lawyers are experts in creating contracts, and your lawyer will ensure that they draft a contract that protects each party.
Moreover, you can also utilize the services of your attorney whenever you are signing a contract, for whatever reason. At times, contracts do come with certain clauses that you cannot understand, but your attorney can. You will need them to translate these clauses for you before agreeing to sign the contract. Besides, your attorney can easily identify any problems with the contract and push for the necessary amendments if the contract has loopholes that could land you or your business into trouble.
In case of an investigation
You will need a business attorney to represent you when your business is being investigated for violating laws, or in case of a tax audit. An experienced business lawyer can assist you in case an employee wrongfully accuses you of something like unlawful dismissal. Because of their experience in handling such cases, your attorney should give you the advice that you need to better handle the situation.
However, you should protect your business from such situations from the word go. Therefore, you need to retain an attorney in advance, and they will give you the right advice to avoid getting into such problems in the first place.
If you want to protect your business from a lawsuit
Today, we have lots of people who would like to reap where they didn't sow. Hiring a business lawyer after someone has already filed a civil lawsuit against your business is one of the biggest mistakes that you can ever make. Therefore, you should always have an attorney by your side to watch your back, and protect your business from anyone who tries to take advantage of it.
And, in case of a lawsuit, your attorney will be readily available to prepare all the documents required to deal with the lawsuit. For instance, if someone makes false claims, and it turns out that it was your mistake. You'll end up losing the case, and you might incur a lot of damages. However, an experienced business lawyer should protect your business from such scenarios. There's a possibility that you don't have the experience or skills to handle such situations, and attempting to handle them on your own can have detrimental effects.
In case of a property transaction
Purchasing or leasing a property comes with complex contracts, and these contracts are designed to protect the seller or landlord. If you ever enter into such a transaction, you will need a business attorney to assist you. Let your business lawyer take a look at the contract, to make sure that your business is protected, and the landlord or seller won't shortchange you in any way.
When managing your employees
Dissatisfied employees are very dangerous, and they can cause serious damages to your business. From filing civil lawsuits to leaving poor reviews for your business on different websites. Business lawyers understand the codes, laws, and regulations governing the relationship between employers and employees. Therefore, your attorney can assist you in navigating through a potential problem, and stopping it before it even happens.
Providing your employees with a safe, happy, and fun work environment can assist you in retaining your employees for a longer period. Having satisfied employees, together with an experienced business lawyer can assist in giving your business the solid foundation that it needs to grow bigger. Hiring a business attorney can also assist your employees in understanding their rights, as well as the laws governing their workplace. Your attorney is in a better place to draft an employee guidebook, and educate them about the policies governing the business.
When registering intellectual property
People who are in the design, media, or creative industry stand to benefit a lot from a business lawyer. Business attorneys are experienced in registering business' products or services for copyright and trademark protection.
Even though specialists in intellectual property conduct most of the copywriting and patenting work, a business attorney can handle the process on your behalf. This will allow you to concentrate on running your business.
Bottom Line
You should never wait until you land into a legal problem to look for a business lawyer. A professional attorney will do more than just handling your cases in court. An experienced business can ensure that your business has the right foundation, thus setting it up for success. Therefore, you need to hire a business attorney right from then you start your business and then start creating a professional relationship with them.
Moreover, you should always keep your attorney in the loop when it comes to the ins and outs of your business. Finally, when looking for a business attorney, ensure that you hire a lawyer within your budget.
---
comments powered by

Disqus