What Should I Do After a Truck Accident?
No one wants to be involved in a accident, especially one where the other party involved drives a big commercial truck. In most truck accidents, the person driving the smaller vehicle gets injured more severely. It's best to drive defensively and stay safe whenever you are on the road.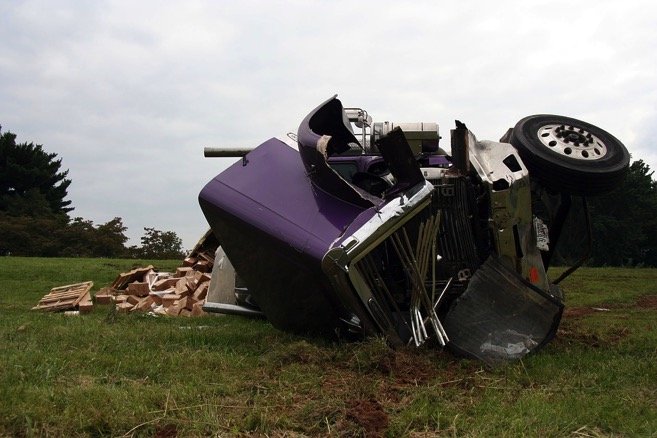 That said, knowing what to do in the event of a truck accident will help you process the situation and deal with it better. That is why, in this article, we are going to take a closer look at the steps and tips you have to remember about dealing with a truck accident.
Get Medical Attention
The first thing you have to do after a truck accident – and any road accident – is check to see whether anyone is injured and assess the injuries properly. Take a deep breath and then check yourself for injuries first. Once you are certain that there are no serious injuries, you can start checking the other passengers with you.
You should move those who are not injured to safety and then call an ambulance immediately. Moving anyone who is injured isn't something you should do unless you have the proper training. You may also need to move your vehicle to a safer place if it is still drivable.
Call the Police
Even when it is only a minor accident, you have to notify the authorities about your situation. It is even better if you are the first person to call the police in the event of an accident, especially when you or any of your passengers are injured.
Provide the authorities with your complete and correct statement as soon as they arrive. Be sure to include any details you can remember and to keep your statement as objective and truthful as possible. Don't let emotions or assumptions change your view of the situation when you are giving the statement.
Collect Information
You need to collect the necessary information of every driver involved in the accident, especially the truck driver. Get the driver's license information and insurance details; write them down and make sure you make copies as soon as you can.
You want to write down details about the vehicle too. The make and model of the cab, descriptions about the trailer, and the truck's cargo will help you later in the process. It is also necessary to take pictures of the scene of the accident, preferably before the involved vehicles are moved.
Get Assistance
At this point, you want to have a truck accident lawyer assist you in filing for a lawsuit or dealing with other issues. Avoid talking to insurance representatives or even representatives of the trucking company before you have a lawyer help you with the process.
There are a lot of experienced 18-wheeler accident lawyers in the country, so go for the best so that you have an experienced attorney by your side every step of the way. You can avoid making unnecessary mistakes and failing to get the compensation you deserve for your injuries and property damage when you have an attorney helping you tackle every part of the process.
---
comments powered by

Disqus