Procedures For Changing Your Name In California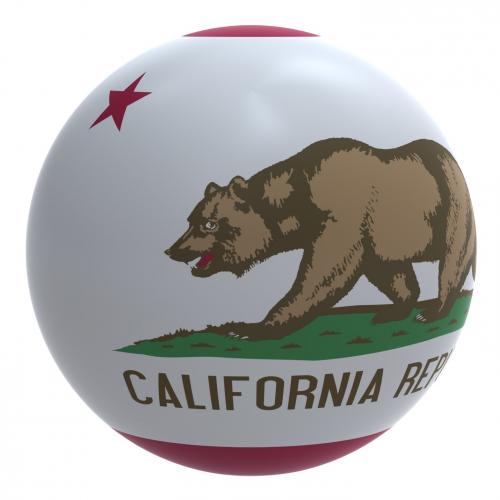 Changing your name in California is a huge step that should not be taken lightly. With that said, if you are positive you want to do this, it is important to do it right and be prepared for the road ahead. Every state has their own procedures for the process and California is no exception. Here is everything you will need to know in order to successfully navigate this process.
Getting Married
This is one of the most common reasons that people in California decide to change their names. It is also one of the simplest processes since it is clear from the beginning why you are requesting the change. Once you are married, you can take your certificate to the local courthouse, along with a photo ID. In some places you may be required to bring your spouse along with you.
You will be asked if you will be taking their surname, using a combined form of both of your names or if you have made the decision to create something new that you both can adopt. You will be asked to pay a fee. This is different across the state, so make sure that you find out how much it is for the city you are in. It is common for this to be completed without requiring a court order, except if you both want a new last name for your family to be. In addition, the fees are often lower than they would be if you had requested a name change for personal reasons, like preference.
Applying For A Court Ordered Name Change
In the event that you want to change your first,middle, or last name in a way not permitted by the 2007 Name Equality Act, you will have to get a court order. You should know ahead of time that this costs some money and time, and it's not the simplest thing you'll do this year.. From start to finish, you can expect to spend about three months navigating the process. In addition, you will have to pay a filing fee of at least $435 in order to proceed. There are instances where you can request a waiver; you will be required to apply and be approved.
Head to the official website for the California Courts and print out the name change forms. In some counties, you will need to complete paperwork to facilitate a background check, but this is not required throughout the state. However, there are other special, local forms required in different counties. Call and speak with a clerk at the court to make sure that you are doing things correctly.
Once everything has been filled out, make two copies of each document and take them to the correct Superior Court. At this point, they will be stamped and filed. It will be necessary to publish a name change notice correctly in a qualified paper. Your local courthouse may let you know which local newspapers are on the approved list.
Once all of this is complete, a hearing will be scheduled and you will have the opportunity to go before the court and,if you are approved, the order will be signed by the judge. Get a certified copy of that from the clerk at the courthouse, then submit it to everyone you want to issue new ID and make changes in your Official Records.
Changing Your Name And Gender
If you are Transgender, you can apply for Change of Name or Change of Name and Gender. Name Change Petitions for Change of Name to conform to Gender Identity are exempt from publishing and Hearing Appearance, but each court establishes rules about the process. So check with your Superior Court to understand the rules that would apply to you.
Changing your name or gender does not require a court order, but you will have to go through this process if you want to obtain a court order requiring governmental recognition of your new name and/or gender. The process is the same as it would be in any other situation, in that the judge will have to sign a decree that will establish your name change, or name and gender change. This will ensure you are legally recognized by your new chosen name and your birth certificate can be amended, or issued anew to reflect that.
Having a birth certificate issues is a process that requires a fee and is separate from the filing fee you will be required to pay for the name change. For people born in California, that process is handled by the California Department of Public Health.
SPECIAL CASES
- In cases that involve domestic violence or stalking, you can apply for admission into the California Safe-At-Home program and let them know that posting a notice in the newspaper will cause you undue harm. You will have to fill out a form called the NC-400-INFO. When completing this form, you will also be allowed to keep your address information confidential for safety reasons.
- If you are changing the name of a minor child, you will have to explain the reason for the change. It also helps to have the agreement of the other parent to make sure that there are no objections. This can help expedite the process a bit. One parent can apply for the child, but more procedures and forms have to come into play in that situation.
Name change after divorce can be accomplished by Application within the divorce case in most situations. That will only be available if you want to restore your former name exactly, no variation. Otherwise, you can always use the regular name change process through Civil Court to have any name you want, after divorce. You can even do that without a divorce, if you want.
DENIALS
There are only a handful of reasons for a petition to be denied:
- You are attempting to change your name in an effort to avoid the law.
- You are trying to deceive or harm by changing your name.
- You have an unresolved criminal problem.
- You want to change your name to something that contains a number or symbol that can cause public confusion or misidentification.
- The name you want to change to is obscene, a racial slur or something else that is harmful .
You always have the right to appeal a denial, but it's a longshot if it was for one of the above reasons.
The process of changing your name in California is rather significant and substantial process. And a name change court order from California is honored worldwide. It's not easy or free, but worth it if this is what you really want. Keep this information in mind and you will have improved your chances for success in this potentially life-changing event.
---
comments powered by

Disqus