How to Hire the Right Commercial Attorney for Your Business: 7 Tips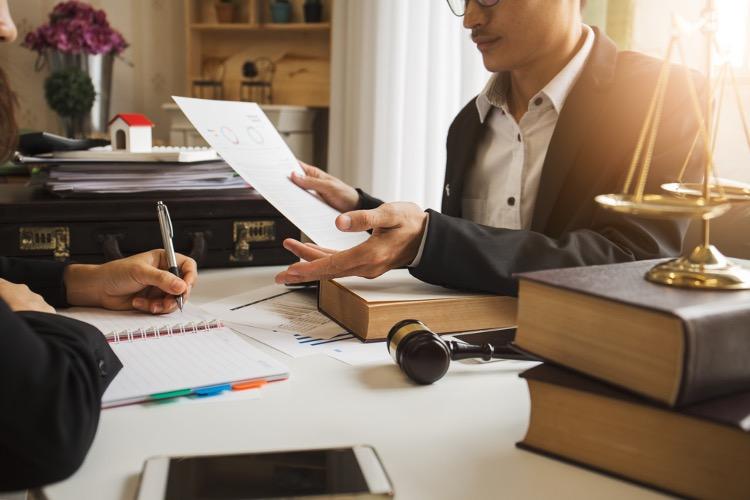 There are over 823,900 employed lawyers throughout the country. As a business owner, working with the right commercial attorney can save you a lot of time and stress. An experienced business lawyer can help you with contracts, property rights, and more.
Before you hire just anyone, however, you want to make sure you can find the best for your needs.
Here are seven tips that can help you find the best business attorney in your area. With these tips, you can simplify your search. Save yourself time and find the best business lawyer for your company with these easy tips.
Know Your Goals
Before you officially begin your search for a commercial attorney, it's important to know what you need.
Every business has different objectives. Your long-term goals will determine what type of legal expertise you need on your team.
For example, a tech company will likely need a business attorney with experience regarding intellectual property rights. A manufacturing company, on the other hand, might need a business lawyer with contract experience.
Maybe you need something as basic as a lease for commercial space. These leases are often complex and composed to benefit the landlord. Before you sign a contract, you'll want your lawyer to create a tenant's addendum with provisions that benefit you as well.
You'll also need to file your business tax returns every year. While your accountant will prepare and file the returns, your lawyer can help, too. They'll register your business for the proper tax identification numbers.
They can also help you understand the potential tax consequences based on certain transactions.
Determining Your Goals
In order to determine your company's goals, you can also ask yourself:
Will we eventually sell the business?
Do I plan on taking the company public?
What are my short- and long-term goals?
What gaps are there in the company's operational efficiency?
Do we need to lease or purchase commercial property?
Does the company need to restructure our current debt or capital?
Does the business need additional capital in the future?
Do we need to acquire or dispose of assets?
What legal guidance do we need to avoid future liability?
For example, let's say you're currently dealing with leasing issues. You'll want to find an attorney with experience resolving commercial lease disputes. However, you can save a lot of time and grief by knowing your goals before you're in such situations.
Once you know your goals, you can start looking for a business lawyer who meets your criteria.
Ask Others
You don't have to start your search alone. Instead, consider turning to friends, family members, or fellow entrepreneurs. Your network might have worked with a qualified lawyer in the past.
As you speak with your network, ask about their experience. Were they satisfied after working with that attorney?
There's a chance your network hasn't worked with a commercial attorney in the past. That's okay. You can still contact those lawyers to ask for their help.
Speaking with a lawyer as you search for a business attorney will provide you with valuable insight. A lawyer can provide a recommendation specific to your needs. They'll also know the attorney's professional reputation and offer insight you can't find online.
Speaking with other lawyers during your search will help you find an attorney who is respected in their industry.
Consult the Directory
Before you hire a commercial attorney, you'll want to learn as much as possible about their reputation. You can head online before you meet them in person to learn more.
First, check the Martindale-Hubble law directory. The directory provides information about law firms and lawyers across the country. You can likely find this directory at your local library.
However, the directory will only provide basic profiles and professional biography for each attorney. Use this directory to continue building your list of potential business attorneys to speak with.
Make Sure They're Licensed
Next, you'll want to make sure the commercial attorney you're interested in is licensed to practice law. You can check your local bar association's website to verify they're standing. If they're not listed as a member, cross them off your list of prospects.
While you're online, see if the lawyer participates in any local law associations. They might hold a leadership position, which indicates they're respected by peers.
Look for Experience
Of course, you'll want to find a business lawyer who has plenty of experience in their field. As you determine each lawyer's experience, make sure that experience is relevant to your needs.
For example, you might find a lawyer with plenty of real estate experience under their belt. However, you'll want to make sure it's commercial real estate they're experienced in.
How long have they worked as a licensed attorney? Make sure their experience is recent, too. Otherwise, they might not have up-to-date knowledge about laws and procedures.
Check Their Record
Once you find an experienced commercial attorney, make sure they have a strong track record.
Have they won any court cases recently? How are their negotiation skills? You might have to meet the attorney in-person to learn more about their capabilities.
You can also learn more about a business attorney from online reviews. Check Google My Business, the Better Business Bureau, and the law firm's website. Checking numerous resources will give you peace of mind.
Does the lawyer have any disciplinary actions filed against them? If so, save time and mark them off your list.
Meet in Person
About 16% of attorneys work for bigger law firms with a staff of 100 or more legal professionals. Finding an attorney with a law firm behind them can verify they have access to the resources you need.
While you're there, consider interviewing the business attorney in person.
Ask them about their current schedule, fee structure, and certifications. Speaking with the lawyer in person will help you get a better feel for them.
Before choosing a lawyer, make sure to review their contract in full. Can you afford their services? Don't forget to ask how payments are structured, too.
How to Hire a Commercial Attorney: 7 Tips for a Successful Search
Now that you know how to find the best commercial attorney in the area, start searching! With these tips, you can find a qualified attorney with your company's interests in mind. Begin your search with these easy tips.
Need a little more help? Check out our Attorney Directory today!
---
comments powered by

Disqus