How To Find The Right Reliable Expert Witness For Your Case Needs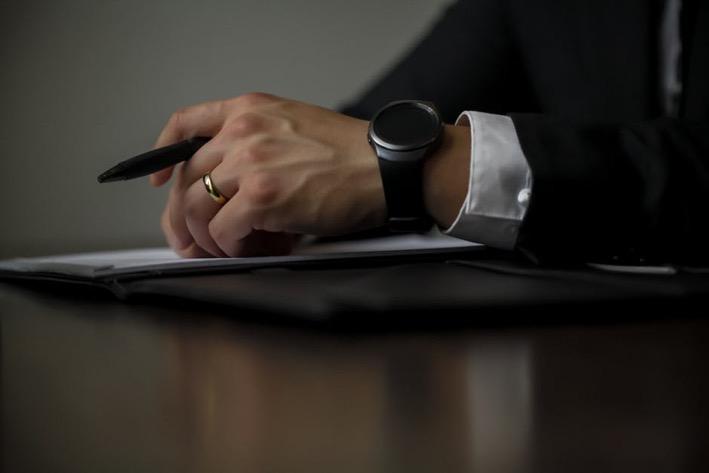 The legal fraternity across the United States is slated to spend $172 million on expert witnesses by the end of 2019.
An expert witness' task in a case is to deliver insight in an area that the typical fact finder in a court case may not have the background or knowledge for. Since an expert witness' testimony has a direct bearing on the success or failure of your case, you need to find one who can advance your case theory and trial strategy.
Here's a guide on the importance of and how to secure a reliable expert witness.
Do You Need an Expert Witness?
It's not every case that calls for an expert witness. However, determining if your particular case can benefit from incorporating an expert witness is an essential first step. Your case might improve its odds of success by bringing an expert witness onboard if:
The facts pertaining to the case are difficult to comprehend by using every day "common sense."
The case involves information that calls for background or knowledge the judge presiding over the case does not possess.
The facts about the case call for the trier of the case to arrive at a conclusion that's hard to reach without specialized knowledge.
The attorney is in a jurisdiction that requires them to retain an expert witness for a specific type of case.
If, after examining your case, you find that you need to bring on an expert witness, you will need to determine the particular expertise you need on trial. For example, if you are handling an elderly abuse case involving financial misappropriation, a forensic accountant can assist you in making the case stick.
When you're weighing the possibility of bringing an expert witness, ask yourself if the case might need an expert to establish the degree of harm suffered and the future cost of the harm.
Locating an Expert Witness
The attributes that make someone a viable expert witness tend to vary from case to case. The facts of the matter at hand, as well as the standards and practices of the expert's field, play a part in this. Generally speaking, expert witnesses are drawn from three main backgrounds:
1. Academics
Witnesses here comprise scholars whose field of study involves the facts or questions involved in the case. A scholar can also qualify as an expert witness if they have experience in the particular methodological approaches that the case calls for.
2. Practitioners
One qualifies as an expert witness if they possess expertise drawn from hands-on work in a specific industry. Examples of such witnesses include physicians, engineers, and auditors, among others.
3. Professional Experts
These are witnesses who work with expert consulting firms or even their firms. Professional experts often start their careers in a particular specialization as academics or practitioners (or in some instances both) before transitioning to giving expert testimony in cases as a part-time or full-time career.
Where to Search for a Reliable Expert Witness
While having an idea on the general areas you can draw an expert witness from helps, it can still be baffling if it's your first time sourcing such a witness. Let's look at a few places you can start your expert witness search.
1. Search Engines
If it's your first time looking for an expert witness, you'll likely default to your favorite search engine. With search engines, how well you phrase your request determines the kind of expert witness you end up getting.
To get better search results, use the 'advanced' settings on your preferred browser to find the right keywords. You will get slightly better precision in the responses, with the first few results likely being paid listings, meaning that anyone with a few advertising dollars can show up at the top.
2. Expert Witness Referral Services
Expert referral services, also known as expert witness agencies, specialize in connecting litigants and lawyers with expert witnesses picked to meet particular criteria.
These agencies can easily leverage their deep networks, vast databases as well as other proprietary search tools to connect you with an expert witness no matter how niche your case might be.
If your case needs to bring together several expert witnesses from different fields, such an agency can pull a deeply experienced team together in good time.
3. Expert Witness Directories
Local bar associations maintain expert witness directories that you can consult to find a specialist witness to help your case. If your case involves a location-specific feature, then an expert witness directory can connect you with a specialist witness deeply conversant with the local context you require to make your case stick.
You can use an online legal directory to find a specialist witness as many of them also maintain expert directories too. As with using a search engine, the preciseness of your search on online legal directories will determine the relevance of the results you get.
Personal Qualities of a Good Expert Witness
Beyond carrying out a thorough background check on an expert witness to verify their reliability, you need to know the personal attributes to look for. Here are some personal traits that make for a compelling expert witness.
1. Confidence
A confident expert witness radiates reliability, which is crucial as they will be testifying in front of people who are unfamiliar with their field of specialization. Be it a judge or jury, they need to feel that the specialized witness knows what they are testifying about.
2. Communication Skills
No matter how skilled an expert witness is, if they can't convey the insights they have effectively, then your case loses out on the benefits of their expertise. Look for a specialty witness with the capacity to take complicated technicalities and distill them down to facts that those not versed in the sector can understand.
3. Experience
An expert witness is deemed an expert because of their deep domain experience in a particular field. Thus, to make your specialty witness appear more credible, they need to have a comprehensive resume that a judge and jury can find confidence in.
Increase the Odds of Success for Your Case
Many court cases handle issues that call for specialized insight that expert witnesses can provide. To improve your odds of success, you need to know why a reliable expert witness is critical and how you can find one. Focus on experience and personal skills to get the best specialty witness.
Are you in need of legal information? Check out our articles for more useful legal insight.
---
comments powered by

Disqus