How To Choose A Disability Lawyer
No one wants to go through unnecessary legal proceedings. However, if you do find yourself dragged into the legal system, a good lawyer makes all the difference.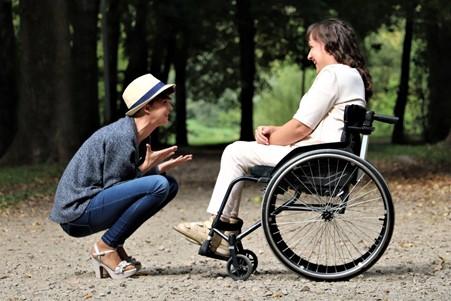 For disabled clients, finding a dedicated lawyer has become much easier thanks to the internet. Here's what you need to know to find the right lawyer for your case.
Define Your Needs
Before you can start looking properly for a suitable lawyer to take your case, you need to be clear about exactly what you need from them. Disabled clients need to hire lawyers for a variety of reasons. It could be anything from a personal injury claim to a claim for employment discrimination. If you aren't sure what specific type of lawyer you need, search for a general disability lawyer, and contact them. Most lawyers will be happy to refer you to a colleague if they can help you better.
Find A Lawyer Who Offers The Services You Need
Once you have a clear idea of the kind of lawyer you need to hire, you can begin to put together a shortlist of suitable options. It is worth digging into the past experience of any attorneys before adding them to your shortlist. Ideally, you want to hire an attorney that has experience dealing with cases similar to yours.
For example, this Disability Lawyer in OKC & Tulsa specializes in assisting clients with social security issues in Oklahoma. Many disabled people are entitled to some form of social security disability payment. However, just because you are eligible doesn't mean applying for social security disability will be smooth sailing. Plenty of legitimate applicants are denied and have to go through a lengthy appeals process to get what they're entitled to. Lawyers can help clients to navigate the social security disability system.
Secure A Consultation
Most attorneys will be happy to offer you a free consultation session. This consultation session is your opportunity to ask any questions you might have. It is also a chance for both you and a potential attorney to ensure that you are a good match for one another. You will have to work closely with your attorney throughout the duration of your case. If you don't get along, it can be a real slog for both of you.
Before your consultation session, think about any questions that you want to ask. During your consultation, you will usually be able to get some idea of what to expect from your legal proceedings. Your lawyer cannot always accurately predict the outcome purely based on a consultation. However, they will be able to tell you whether your case has merit and what the best course of action to pursue is.
Make Sure You Understand The Terms
Before you commit to any lawyer, be sure that you understand what the terms of their work are. For example, some lawyers operate on a no-win, no fee basis. If this is the case, you only have to pay their fees if you win. Not every lawyer works this way, though.
If you have never hired a lawyer before, it might seem like a daunting prospect. Fortunately, there are plenty of lawyers out there who have dedicated their professional lives to helping disabled clients through the legal system. Follow the advice above, and you should be able to find one to take your case.
---
comments powered by

Disqus