Florida: The Most Dangerous State for Pedestrians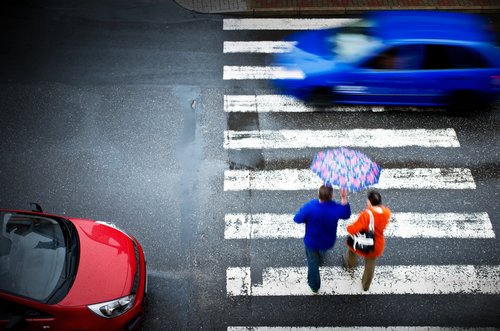 Florida is quite appealing. Not only to visitors flock to the sandy white beaches and endless sunshine year after year, many people move to Florida when they reach retirement age. While the Sunshine State definitely has quite a bit to offer, what many people don't realize is the hidden dangers they are facing as soon as they leave their house or hotel.
If you ever find that you, or someone you love, is injured in a pedestrian versus vehicle accident, it is essential to contact a personal injury attorney in Florida right away.
The Research
According to a recent study focused on pedestrians who were hit and killed by vehicles, approximately eight of the top 10 metropolitan areas all around the United States were in Florida. The Cape Coral – Fort Myers area was the leader.
The study, which was entitled "Dangerous by Design 2016," was conducted by Smart Growth America. This is an organization that is dedicated to helping local governments and states use a smart growth approach. The study focused on annual pedestrian deaths per every 100,000 people between the years of 2005 and 2014.
The Results
The area of Cape Coral and for Myers had a total of 165 pedestrian deaths between that period of time, with a 2.55 rate per every 100,000 residents. The "pedestrian danger index" was calculated to be 283.1, which was the highest in the entire country. The PDI is a calculation that accounts for the share of commuters who regularly walk to work, as well as the most recent data available regarding pedestrian deaths.
An Epidemic of Unsafe Walking Conditions
Between the years of 2005 and 2014, there were 46,149 people who were struck and died due to vehicles while they were walking. This statistic accumulates all the pedestrian versus vehicle deaths in the United States.
In 2014, which represented the most recent year that any data was available, there were 4,884 people killed by a vehicle while they were walking. This is 105 more than what died in 2013. On average, approximately 13 people were struck and subsequently killed by an automobile while walking each day in 2014.
The statistics related to pedestrian deaths from being struck by a car are only getting worse. In fact, between the period of the study (2005 to 2014) Americans were 7.2 times more likely to die walking down the road than from a natural disaster.
Some of the areas in Florida that are considered the worst for pedestrians based on the PDI calculation include:
Cape Coral and Fort Myers area – 283.1
Titusville, Melbourne, and Palm Bay – 235.2
Sanford, Kissimmee, Orlando – 234.7
Jacksonville – 228.7
Ormond Beach, Daytona Beach and Deltona – 228.2
Winter Haven and Lakeland – 200.6
Clearwater, St. Petersburg, and Tampa – 192.0
The state of Florida had cities in the top seven spots of the list and then scattered throughout the remainder of the areas that were studied.
If you live in Florida, the best thing you can do is to use caution if you are going to be walking anywhere. It is also necessary for drivers to be more aware of pedestrians on the roadway. If you are struck and injured while walking, you need a professional car accident lawyer in Miami, Fl. They can get you maximum compensation you deserve for your injuries.
About Author
Paul K. Schrier is an experienced personal injury attorney in Miami, FL and also the managing attorney for all of the Statewide lawyers of The Law Offices of Paul K. Schrier, PLLC. He has been a successful trial attorney for 30 years and has dedicated his career to provide legal assistance to his clients.
---
comments powered by

Disqus