Been In An Accident? Here Is What You Need To Do After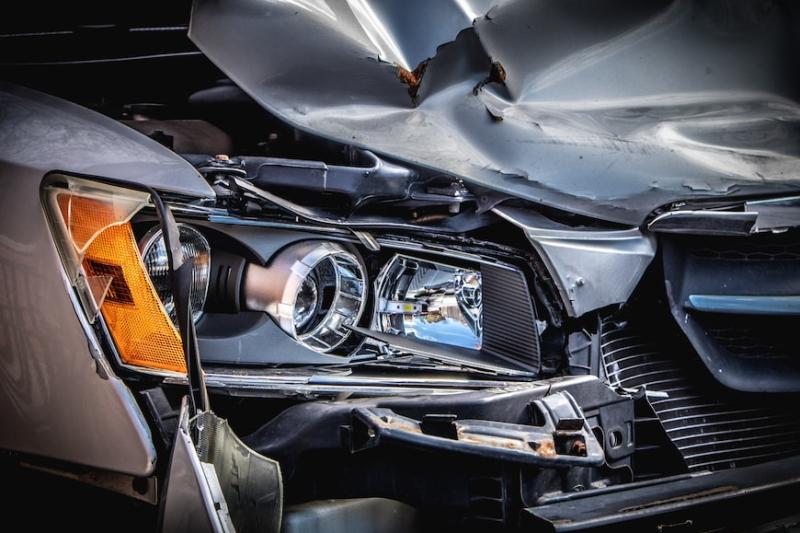 Statista reports that there were 9.7 million traffic accidents in the US in the year 2020 alone. Accidents are not always deadly but are pretty common, and you need to be aware of what you need to do if you are ever involved in one. You need to check if you or anyone else has been injured. Also, you must check what damages the accident has caused, and you need to contact emergency services.
Regardless of who is at fault for the accident, this process remains essentially the same. But the truth is, the real challenge comes after the initial shock has been dealt with. There is the whole matter of contacting your insurance, fulfilling any legal obligation, and perhaps attending a court case in the worst scenarios. But don't worry. This article has you covered.
Keep A Detailed Record Of Everything
You might want to know that according to The Law Dictionary, about 95% of all personal injury lawsuits are settled outside the courtroom. But for the remaining 5% that do reach the trial phase, it is critical that you keep a detailed record of the accident.
This record can also help you defend your case for your insurance claim. You can take photos of the scene of the accident and keep a record of any damages or injuries.
You might forget to keep these records in the heat of the moment, but there is still some record-keeping to be done after the incident.
Keep a detailed record of all expenses, including medical bills and lost wages.
Keep a record of all communications with the other party, including phone calls, emails, and texts.
Keep a record of all communications with your insurance company.
Keep a record of all communications with your lawyer.
There is a good chance that these records might seem fruitless. But if push comes to shove, you'll be glad you have proof to back up your claims.
Contact Your Insurance Company
You need to contact your insurance company after the initial ordeal has been dealt with. Most insurance companies demand that you file your claim within 24 hours of the incident. But there is no such legal incident. As long as your claim abides by state law, it will stand. But a late filing can make your insurance company suspicious, and there is a chance that they will dig deeper and find a reason to deny your claim.
Regardless of what they say, insurance companies are not actually on your side. Their goal is to pay out as little as possible. Therefore you need to be careful of what you actually say to them. If they can use your statement against you, they will. A leading law firm provides a list of things you should not say to your insurance company.
This list includes:
Don't say the accident was your fault. Don't make an emotional confession. Just stick to the facts. However, this is not to say that you should be dishonest. Stick to the facts without admitting guilt.
Don't say you don't have any injuries. Many injuries don't show up till later.
Don't use words like "I guess." If you don't know something for sure, be honest about that. Any guess you make that is later proved wrong can be used against you.
The firm also recommends that you should not take the first settlement that they offer you. It is usually a lowball offer made with the anticipation that you will try to negotiate. Instead, you can use an accident settlement calculator that will take into account your injuries, damages, etc., and recommend how much your claim should be worth. You can then use this knowledge to make a better case.
Start Looking For A Personal Injury Lawyer
Looking for a personal injury lawyer is something you can start doing as you reach out to your insurance company. Insurance policies usually cover a bunch of technicalities, and as mentioned before, they won't be of much help to you. A personal injury lawyer knows how one can deal with this sort of situation and negotiate the settlement process for you.
The thing about personal injury lawyers is that most of them work on a contingency fee arrangement. This means you won't have to pay them anything upfront. They will simply take a portion of what you win, and only if you do actually win.
However, finding the right lawyer can be tough, so here are some tips to help with that:
Schedule Appointments With Multiple Lawyers:
There is no such thing as the best lawyer. You need to find a lawyer who is the best equipped to handle your case. Not all lawyers will approach your case the same way. Make sure you hire someone whose approach makes sense to you. You also need to communicate exactly what you expect out of the trial, so they can prepare their strategies accordingly.
Don't Fall For A Sales Pitch:
Many lawyers, especially the ones who are yet to make a name for themselves, are salespeople. They need to convince you that they will be the best choice you can possibly make. Therefore, they might make exaggerated claims about their abilities or experience and promise you that they will make your best-case scenario come true. Don't hire that lawyer.
Go with someone who will not be afraid to contradict you when you are wrong, explain your situation clearly to you, and will be able to moderate your expectations. Although personal injury settlements can go as high as millions of dollars, Forbes reports that the average settlement is only $29,700. A good lawyer will not be afraid to tell you if your expectations grow out of proportion.
Go With Your Gut:
You and your lawyer need to work like a team to achieve a positive outcome. Therefore, go with someone you have a rapport with. Of course, make logical considerations like their fees and experience, but take your gut instinct about a lawyer into account before you make a final decision.
Being in an accident can be a scary and stressful experience. However, you don't need to panic. Regardless of whether it is your fault or not, you can have a desirable outcome in the situation if you follow the steps mentioned above and trust the experts who assist you.
---
More to Read:
---
comments powered by

Disqus