7 Expert Tips for Businesses: How to Handle Debt Collection Better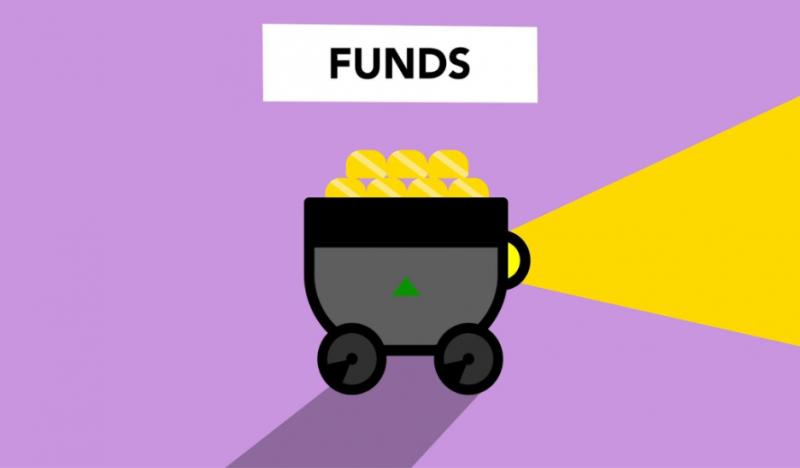 As a hustling entrepreneur, debt collection management is likely not at the top of your to-do list. It's not the most fun task, but you'll quickly learn that it's an essential one. You don't want to be chasing down debtors, but you also don't want to let debtors get away with not paying what they owe you.
It can be a delicate balance, but there are steps you can take to make debt collection a little easier. Here are seven tips from the experts on how to handle debt collection better:
Keep Track
It's a cardinal rule not to lose crucial information on customers. Keeping track of their available address, contact numbers, and credit history will be necessary for the process of collection. It is done to avoid any possibility of foul play and ensure that a business does not suffer significant damage in the worst-case scenario.
If a business is heavily affected, sufficient information will allow a smoother recovery should the business require professional debt collection services. Yes, commercial debt collection services, such as Macquarie Collections, exist and can guarantee immediate recovery and help you in the process.
Seek Reliable Advice
Aside from the debt collection services, others can readily aid businesses. However, it must be understood that legal factors are at play in the said circumstances. What better way to manage finances than to seek a certified lawyer's advice? Lawyers may provide the keenest insight into how the law can support your recovery.
In retrospect, lawyers have recovered the lost funds of corporations caught under the unfortunate trap of scams, phishing, and hacking. The previous notion does not suggest that you take legal action and not consider the weight of the situation. However, as the saying goes, prevention is better than cure, and the consultation may prepare you for the process.
Offer Various Payment Methods
Leaning toward the more considerate side of the story: there may be customers who are not entirely familiar with the current payment methods. It is best to utilize every single aspect of debt collection to ensure the customer's satisfaction and the business' stability. Therefore, it is vital to give the customers a variety of payment methods.
In recent years, cryptocurrency has become a trend surpassing racial and cultural borders with its accessibility. For a business to thrive, it must consider the changing mediums such as those mentioned above. It is no longer impossible to pay for services when you are in different parts of the world, so the same should apply to debt collection.
Have Consistent Customer Updates
Chasing after the customer and hoping for a positive response are two different juggling struggles. Yet, it was already a given the moment a business offered the loan. A system, personnel, or billing process should be in operation for a customer to learn how they affect a business's cash flow.
Again, consistent updates may not always guarantee an agreeable response. However, a business must gather it to monitor the customer's status and recent movements. Once the responses are accumulated, a company can quickly assess the following steps. There is little to lose when a business is fully informed and aware of its financial progress.
Organize Data
It can be taxing to notice the piling cost of operations around you. The extreme conditions surrounding businesses can suffocate you to the point where you lose track of income and expenses. Therefore, data organization is crucial to secure the amount of interest that enters and its date.
Significant details of the transaction between the customer must be intact and properly filed. Without data organization, updating the customer, tracking income and expenses, and maintaining cash flow will be impossible. The effort takes to organize the data will equal the transparency of the business and, therefore, aid the debt collection process.
Transact Online
Online transactions are not only the future but the present. Today's situation has forced people to stay at home and prevent any form of physical interaction. And businesses have only one choice to maintain some form of operation: move everything online.
Online transactions represent a win-win solution for businesses and customers. Customers can settle their debts without leaving their homes, and businesses can still receive their payments without waiting for the customer. Online transactions are fast, convenient, and safe, making them the best solution for businesses in debt collection.
Avoid Fraud
Fraudulent activities are rampant, and businesses must be on the lookout for any sign. The most common type of fraud is identity theft, in which hackers use other people's personal information to apply for loans or make online purchases.
As a business, you must take extra measures to protect your customers' data. Install firewalls, encrypt information and limit access to vital files. These steps may seem like overkill, but they will be worth it in the long run.
Final Thoughts
Running a business is hard enough, but add debt collection to the mix, and you have a recipe for disaster. However, by following the tips above, you can make the process a lot smoother and less stressful. You'll get to keep your customers happy while your business runs like a well-oiled machine!
---
comments powered by

Disqus