Who Are the Most Common Perpetrators of Elder Abuse?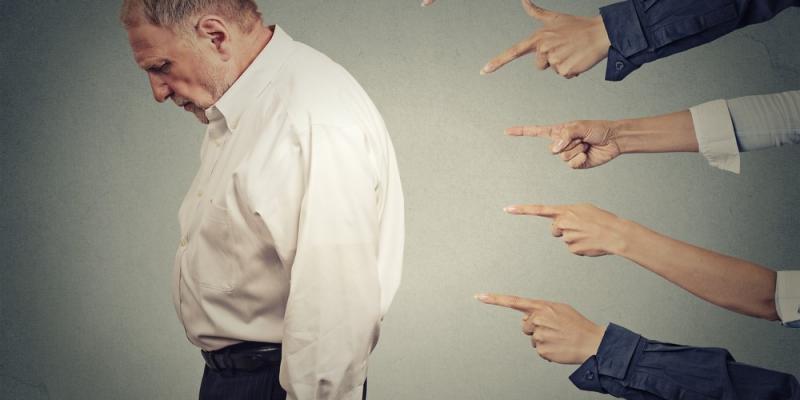 Elder abuse can occur in many different circumstances. While the term "elder abuse" brings to mind visions of mistreatment in nursing homes for many people, the reality is that these acts often occur at home. Understanding the potential perpetrators of elder abuse can be an important first step in recognizing and preventing it from occurring.
Through the use of elder abuse statistics, we can better understand how these acts of abuse occur. According to the National Center on Elder Abuse, the most likely perpetrators of elder abuse include adult children and spouses.
Other common perpetrators include friends, neighbors, and caretakers. No matter the individual responsible, any act of elder abuse can have a devastating impact on the victim.
Common Factors Among Perpetrators
There are other important factors that perpetrators of elder abuse might share outside of their relationship to the victim. One study by the Metlife Mature Market Institute identified that more than 60 % of elder abuse cases involve male perpetrators. The perpetrators of elder abuse also frequently:
Have a history of substance abuse
Are under the influence of drugs or alcohol
Have mental or physical health issues
Are under severe stress
Are facing financial issues
Are unemployed
Are socially isolated
Despite these common factors, no two cases of elder abuse are the same. Awareness of these factors can be helpful in identifying acts of elder abuse, but it is important to remain vigilant at all times.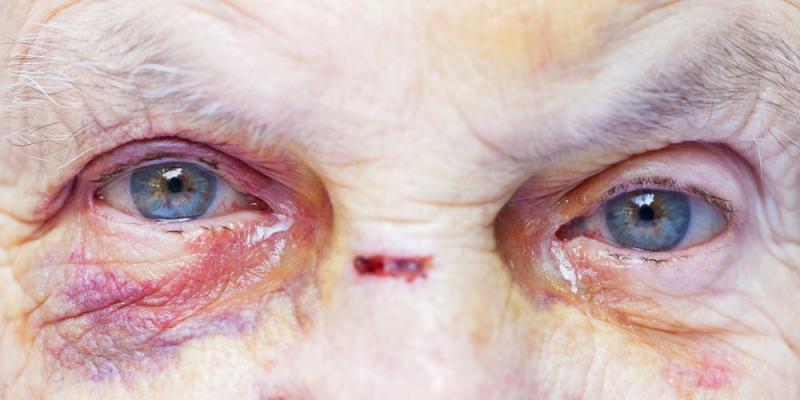 The Main Perpetrators of Elder Abuse
The following groups are responsible for most types of elder abuse. If your senior family member is being cared for in any capacity, be sure to do a thorough background check on anyone involved.
Family Members
By far the most common perpetrators of elder violence are the victim's spouse or adult children. According to the National Center on Elder Abuse, they make up the majority of elder abusers. This abuse is most common at home, but it can also occur in residential facilities as well.
In part, this form of abuse is common given the amount of access family members have to their elderly relatives. Abuse typically results from some form of stress or disagreement that has been simmering for a long period of time. In addition to physical abuse, family members are also more likely to be responsible for financial abuse as well.
Caregivers and Nursing Home Workers
The United States Department of Justice reports that caregiver neglect is the most underreported type of elder abuse nationwide. According to their research, only 1 out of every 57 cases of elder abuse is reported to authorities each year.
Spotting caregiver abuse can be challenging, particularly in cases where an elderly loved one is living in a residential facility. The most common signs of elder abuse and neglect and the hands of a caregiver include unexplained injuries or wounds. Changes in personality or the fear of nursing home workers are also signs.
If your loved one has been abused in a long-term care facility, you should report it to the administration and to your state's adult protective services. Additionally, you can fill a claim against a nursing home to hold them accountable and recover any damages.
Strangers and Acquaintances
Not all forms of elder abuse occur due to the actions of a caregiver or close family member. In some cases, strangers or acquaintances might also be responsible for these acts. In a nursing home setting, it is not unusual for roommates or other residents to commit acts of abuse outside of the view of the facility's staff.
These issues can be made worse in cases where the nursing home is understaffed. Without proper staffing levels, it can be impossible for nurses or attendants to ensure the safety of every resident.
This form of abuse is not limited to nursing homes, however. Elderly victims that live with a family member or remain in their own home can face abuse from their neighbors, friends, or acquaintances.
---
Other Resources:
---
comments powered by

Disqus