No More Legal Worries: What You Need To Know About Construction Laws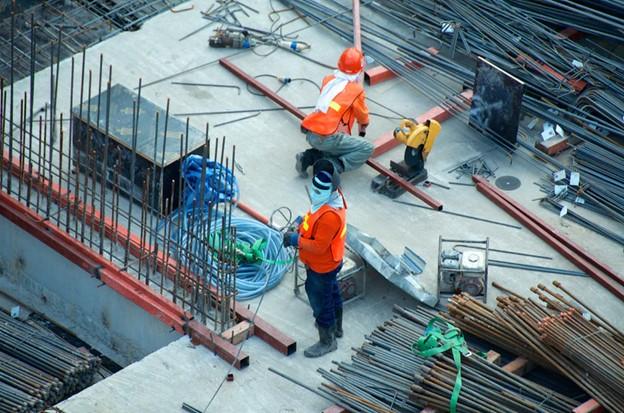 Every beautiful building you see around you didn't just exist out of nowhere. Indeed, it looks perfect, flawless, and mesmerizing. All the details are so fine that you wonder how these buildings are built and constructed.
When you look around and drive down the streets, you see tall towers, nice hotels, condensed berths, decent full-sized airports, and whatnot. However, things are not as they seem to be. These buildings may appear as easy and simple as they stand. But the process of building them is all too complicated and risky.
There are a lot of things and several factors to consider. For one, a huge amount of money is always involved. Getting the services of an excellent construction firm is another consideration. And most importantly, you will be dealing with various legal risks and implications once you engage in the construction industry.
The good thing is that there are construction laws to guide you and reduce your exposure to some unnecessary legal risks. The construction industry and construction laws are inseparable. No building has ever been constructed without resorting to construction laws and without construction lawyers' aid because of some inevitable construction disputes.
Thus, here are some of the things you need to know about the importance of construction laws:
Construction Law Defined
Construction law is a unique field of law. It's not like your property or family laws. Construction law is an area of law that deals with a construction dispute or situation involving construction defects.
These construction disputes or defects pertain to design or structural defects, unexpected occurrences that change the construction plan, bid disputes, construction delay claims, withheld payments, malfunctioning materials, fraud, breach of contract, the inefficacy of the construction contract, and the like.
Truly, handling a construction project and being in a construction industry sound so complicated and taxing that sometimes you wish you never dealt with it in the first place. But fortunately, that's where construction law comes in to help you deal with these problems.
Provides Security to Parties
Construction laws provide protection and security to the parties in the construction contract. Commonly, parties with unresolved conflict regarding construction contracts or claims involving construction workers' accidents automatically resort to civil filing cases, thereby wasting their money, time, and efforts.
This is not the case when construction laws are incorporated in the contracts and followed since there will be claim strategy and management. It means that claims against each other don't have to be threshed out in courts, thereby saving the parties resources and energy. What needs to be done is to simply follow the procedure provided under the claim and strategy management.
Thus, if you reside in New South Wales, Australia, and are planning to engage in a construction project, you should have known by now that the building and construction industry is one of NSW's highest risk industries. Therefore, you should always get a hold of your construction lawyers with the best expertise in construction law NSW has to offer.
Offers Solution to Payment Disputes
It is always expected to encounter payment disputes after completing a construction project because typically, invoices that remained unpaid despite the passing-by of many weeks or months will show up.
These unpaid invoices include the contract itself, mechanics lien, homeowner's delay in payment, and even bond claim processes. Proper payment concerning these unpaid obligations may be too complex to navigate.
However, it's a good thing that construction laws have security and payment legislation that applies ultimately to contractors and subcontractors to be certain that they are paid promptly for the services they render.
Promotes Safety
It is a known fact that construction laws are so wide that they involve the workplace's safety. Indeed, it is also one of the scopes of construction laws that's why building codes are enacted. The purpose of these codes is to ensure that buildings are built safely. They also provide for the standards, requirements, and preventive measures that real estate developers must follow.
Since building codes are another area of construction laws and these laws must be adhered to, there is no reason for not abiding by these enacted laws. These are mandatory and you are presumed to know these laws. Building codes ensure safety by requiring merchants to create a firm foundation and install plumbing, electrical, and other fittings appropriately.
Thus, if contractors and subcontractors strictly adhere to the building codes, these buildings or other tall towers won't collapse or get damaged should intense earthquakes occur.
Takeaway
Constructions laws are there to guide every real estate developer or even someone who's into the business of building residential houses. Thus, it would be best if you were certain that in every contract involving the construction of the building of any kind, construction legislations especially, in terms of payment disputes, security, or safety must be incorporated therein. They must be adhered to avoid unnecessary damage and expenses.
---
comments powered by

Disqus