How To Immigrate To Australia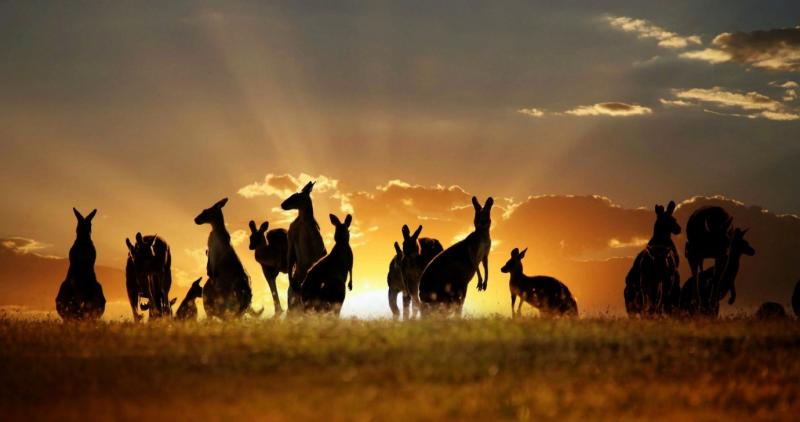 A lot of people have moved to Australia, and rightly so, the place is lovely, it is full of nature and rare animals. A lot of people staying in South-east Asian countries such as India have been moving to Australia.
In this article we will cover everything you need to know about immigrating to Australia, but first, a few reasons why someone might want to move to Australia.
Reasons Why A Person May Move To Australia
Quality Of Life: Australians prefer maintaining their work-life balance and find it essential to make time for their families, friends and spouses, unlike most Asian countries where work is life.
Subsidised Health Care and Education: Education and medical expenditures are either subsidised or free. This is one of the most significant benefits of moving to Australia. People don't have to worry about their expenses when they get sick or suffer from some a severe illness.
Multicultural: A lot of people from different cultures have been moving to Australia due to their comparatively friendly immigration policies. This makes it a multicultural country. There is no class system in Australia which does not divide cultures. This invites people of all cultures to come and visit Australia.
Methods Of Immigrating To Australia
Some of the ways you can move to Australia are:-
GSM
Study Visa
Work Visa
Business Visa
GSM
The GSM (General Skilled Migration) visa is a permanent visa that is issued by the Australian Govt. The general skilled migration visa allows foreign nationals and their family members to enter and stay in Australia for an extended period. Some requirements would have to be met to acquire the GSM.
The requirements that you would need to fulfil are:
Age - You must be under the age of 50.
Language - You should be able to speak the English language.
Qualifications - Your skills and qualification will be assessed by the relevant authority.
Skill Assessment - Your skills will be assessed.
Health Assessment - Your health will be assessed in which you should be passed as someone who is fit and healthy to live in Australia.
Character Assessment - Your character background will be checked. This is usually done by checking your criminal record.
Study Visa
The number of international students has been growing in Australia because of the high quality of education. Australia has student visas' for children studying in primary school to teenagers and adults who want to get a postgraduate degree. The Student visas have been subcategorized as follows:
Schools Sector Visa (Subclass 571): This is for primary and Secondary school students.
Higher Education Visa (Subclass 573): For students who want to study for a higher qualification.
Postgraduate Research Sector Visa (Subclass 574): For students who want to study towards research-based Masters or Doctoral degree.
Non-Award Sector Visa (Subclass 575): For students travelling who want to study towards a full-time course. This does not lead to an Australian award.
Foreign Affairs or Defence Sector Visa (Subclass 576): For students who are sponsored by Australia's Department of Foreign Affairs and Trade, or Australia's Department of Defence, to study towards any course in Australia.
Work Visa
While working or staying in your country, you can apply for jobs in Australia. Once accepted, your boss or company will submit a work visa application for you. This is one of the easiest ways of immigrating to Australia. You would have to be skilled enough to get a job, which would be the toughest part of the entire process.
Business Visa
You can get a business visa by any of the methods mentioned below.
A person with a provisional visa is eligible for PR after a business is established in Australia
A Direct Permanent Residence sponsored by a State/Territory government. (for high calibre business applicants)
Immigrants taking the first pathway must undergo a couple of processes to obtain residency. Visa holders are, therefore, first granted a Business Skills visa that will be valid for 4 years. After establishing a business or maintaining their investment, they will be eligible to make an application for a Business Skills (Residence) Visa.
Do You Require An Immigration Lawyers Help?
You may hire an immigration lawyer to move to Australia if you need help. You can also try it yourself if you think you are capable of doing it yourself.
Documents required For Immigration
These are some of the documents that will be needed for the process.
1. Police Clearance Certificate (PCC)
2. English language Test Report
3. Skill assessment letter
4. Medical Test Report
5. Passport
6. Age proof
7. Skill Letter from past 10 years employment
8. Income tax Proofs (last 3 year)
9. Passport size Photo (45mm x 35mm)
Marriage Certificates*
Form 80
Form 1221
Payslips
Note*: Only required if married and entering the country with your spouse.
How Long Does The Personal Residence process take?
The PR process can take from 7 months up to 1 year to get completed.
---
comments powered by

Disqus