How to Find an Attorney in New York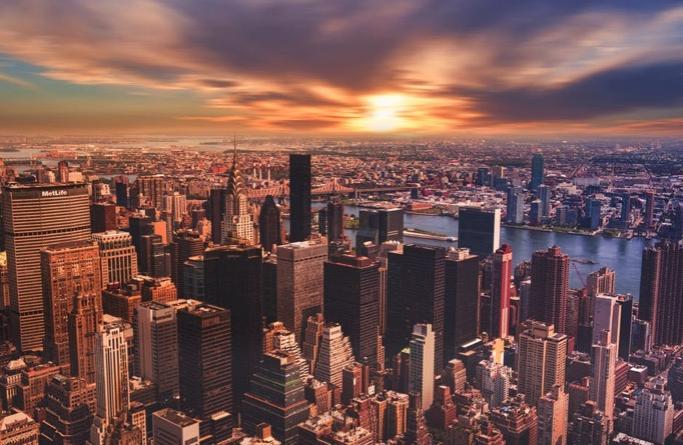 A good NY attorney search should land you proper representation. Look the right way. Find out here how to find an attorney in New York.
Looking for an experienced, qualified attorney in a city as big as New York can be daunting. There are thousands of attorneys, each with different specialties and backgrounds charging different rates for their services.
So how can you go about wading through the many choices to find the right attorney for your case?
Read on to learn more about how to conduct a NY attorney search and find options that will work best for you.
Start Your NY Attorney Search With Personal References
When looking for a good NY attorney, one of the best places to start is within your own circle of friends and neighbors. There's a chance that someone in your community has experienced a legal issue that's similar to the one you're dealing with.
For example, say you're going through a divorce and have child custody concerns. A local single mom or single dad support group will have members that can point you toward a reliable attorney.
Perhaps your neighbor was involved in a car accident a couple of years ago and you've recently been injured in one yourself. You can ask past clients what their experience was like with a specific attorney.
Once you've gathered a few references, it's time to do some research of your own. Keep in mind that every person has a unique experience so don't decide on an attorney based solely on your friend's recommendation.
A Business Referral is Also Helpful
Seek out local businesses that provide services related to the legal area in which you require assistance. Speak with business owners in your community who might be able to point you in the direction of an attorney who can be of help to you.
Business owners come in contact with attorneys frequently, so you'll easily be able to come away with half a dozen references if you ask the right people.
Ask Another Lawyer for a Referral
If you've used another lawyer in the past for a different problem, and you trusted them and their expertise, why not ask them for a referral for a lawyer that specializes in your recent issue?
Attorneys can be great resources because they network with other attorneys and know about their work and experience better than others. New York is a big city so if you've worked with any kind of attorney in the past, chances are they at least know of someone with the unique experience you require.
Utilize Online Services
There are many helpful websites that can help you locate an attorney that specializes in the field that matches your case. You'll want to research the attorney's online reputation. Look for reviews from previous customers, and watch out for any red flags.
If you're looking for an attorney that can help you with a sex abuse case, you might want to research more about the Child Victims Act and then search the directory for an attorney with the most experience helping victims.
Each attorney listed in the Attorney Help database has a current, valid license and maintains good standing with the bar association.
Narrow Your Search Down by Specialist
There are plenty of general practitioner attorneys out there, especially in New York. By really honing in on attorneys that specialize in a field you're in need of, you'll stand a better chance of finding someone with the expertise and experience you want. Some specialists charge more for their services, but this extra cost is often worth it.
Speak With Local Non-Profits
If you've decided that it's best to go with a specialist, local non-profit organizations might be able to help you find a great attorney. Say you need an attorney that works with child rights. A non-profit organization set up to protect and empower the children in the community can be a helpful resource for pointing you toward the perfect lawyer.
You might even want to speak with non-profits outside of your city just to find the very best recommendations for the issue at hand. It can be a bit of a hassle narrowing down your choices, but with the right tools and recommendations, it's worth it to find quality legal help.
Interview the Attorneys
Once you've gathered the names of several promising prospects in your NY attorney search, it's time to speak with each one of them in person. You want to get a sense of their personality and whether or not you think the two of you will work well together.
The chemistry between you and your attorney matters. You want to feel comfortable with someone you hire to handle your sensitive case. Even if the attorney in question is very experienced, rapport and a warm willingness go a long way.
Most attorneys offer free consultations so, take advantage of this time to help you make an informed decision.
Narrow Down Your Search Today
Hopefully, these tips will help make your NY attorney search easier. Now that you know where to start and who to ask for referrals, why not make the process that much easier on yourself by searching for an attorney on our extensive database?
We have a complete online resource for those looking for an attorney in New York City, or any other city for that matter. And our user-friendly platform makes it easy to search by location, specialization.
We also have an abundance of helpful legal advice to guide you and answer some of your basic legal questions.
---
comments powered by

Disqus