Hiring the Best Bicycle Accident Lawyer: A Detailed Guide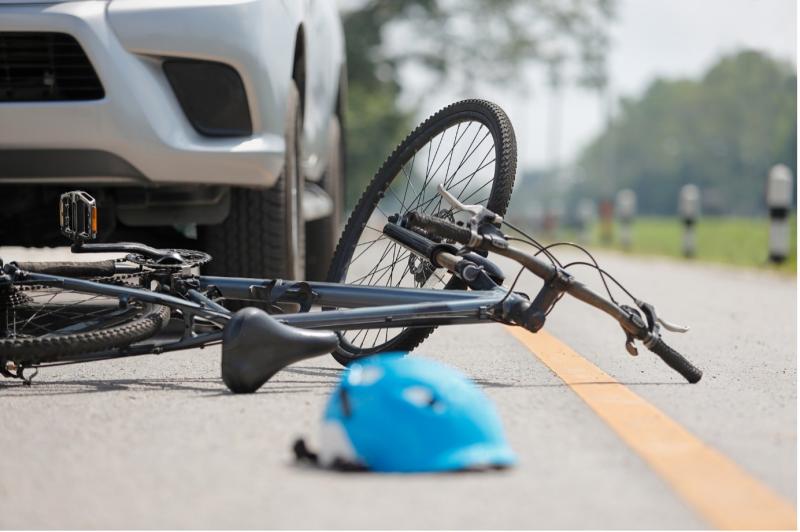 Have you been in a bicycle accident?
Many cities have taken measures to keep their roads safer for cyclists, including adding bike lanes and other safety features. Still, 2015 saw around 45,000 bicycle accidents, causing many injuries. These injuries often result in the bicyclist facing steep medical bills and possibly even time away from work.
But what should you do when you get into a bicycle accident?
Consider hiring a bicycle accident lawyer to help you pursue a lawsuit. This case gets you the compensation you need.
Don't know how to hire a lawyer? We'll go into everything you need to below!
Keep reading to learn more!
Find a Bicycle Accident Lawyer
To find a good bicycle accident lawyer, you first need to find out which lawyers practice in your area. Use a search engine to look up "bicycle accident lawyer near me." This should bring up bicycle accident attorney options in your region.
Then, click on their websites and double-check to make sure they defend victims of bicycle accidents. If you have any questions, contact their office.
Compile a list of attorneys with whom you think you might like to work. Run their names through search engines and look for reviews. These should come from a third-party site. Law firms usually only pick positive reviews to display on their website, so you should look at other sites if you want the full picture.
Once you find some attorneys with good reviews, schedule a consultation with them. Most attorneys offer their consultations for free.
Talking to Your Potential Attorney
On the day of your consultation, arrive at the agreed-upon location ready to discuss your case. The attorney will use what you tell them to determine whether they think their case would serve as a good fit for them.
They might ask you to describe the incident and your injuries. As such, you should make sure you can speak well about the incident and remain clear on what happened. Practice with a friend or relative, if needed, and invite them to provide feedback.
Next, you should think about what you want to know from the attorney. To ensure you find someone who fits the case, you should first look for someone who has a history of winning cases like yours. Ask the lawyer whether they have handled cases like yours before and whether they won them. If they have won other, similar cases, they might have the ability to win yours as well.
Second, you should look for someone who has a long history of winning cases. Younger attorneys can win a lot of money for their clients, but more experience gives someone a more thorough knowledge of the field.
Last, you should ask about the contingency percentage your attorney will take if they win your case. A contingency consists of the percentage of your winnings the lawyer will take if you win. Most lawyers don't charge anything if you lose.
Look for a Good Personality
Lawsuits often take several years, even if they settle outside of court. So, you need to find a lawyer who you like as a person and inspires confidence.
Otherwise, you may find yourself working with someone you find disagreeable. This sours the lawsuit process and makes it more difficult for you.
Ask for References
Want to know another great way to find an attorney?
Ask your friends or colleagues for references. This helps you find a professional who someone in your social circle trusts and recommends.
Not sure you know anyone who has been in a bicycle accident lawsuit? Try using social media to ask for recommendations. Facebook's even has a recommendations feature, which you can use to request information from friends in certain areas. This allows for a wider number of people to see your request and respond to it.
Know What to Expect Regarding the Case
Before you hire a bicycle accident lawyer, you should know some basics about bicycle accident cases. This helps you ask better-informed questions and get any answers you may need.
First, you should know a bicycle accident lawsuit falls under personal injury law. Personal injury lawsuits don't take place in the criminal sphere. As a result, you will get money if you win the case, but the other party won't go to jail.
Timeline
After you hire an attorney, they will begin investigating your situation. They might interview you or some witnesses, collect medical records, and speak to doctors.
Then, they will make a demand of the other party's insurance company. At this point, the insurance company might offer you a settlement. The lawyer will review the offer and advise you on whether to take it.
If both sides fail to settle, your lawyer files a complaint with the court, kicking off the official lawsuit. The complaint contains your legal argument. The insurance company responds with their arguments or files a motion to dismiss your complaint.
Next, you enter the discovery phase, in which both parties collect evidence and exchange information. This often takes some time.
At any point, the other party's insurance company has the ability to make a settlement offer. Most cases settle before going to court.
If not, both parties appear before a judge on a particular day. The attorneys make their legal arguments and present their evidence. Then, the judge gives out a verdict. If you win, the other party must pay you a specified amount of money.
Learn more about bike accidents and lawsuits!
Ready to Get a Bicycle Accident Lawyer?
So, are you ready to get a bicycle accident lawyer and pursue a lawsuit for your injuries?
Hiring a bicycle accident attorney helps you guarantee you get the compensation you need. If you just go through the other person's insurance company, the adjuster may try to offer you too low an amount.
Want great attorneys? Check out our suggestions in our attorney directory!
---
comments powered by

Disqus