Hiring a Divorce Lawyer – How to Approach It the Right Way
If the time has come for you to seek a divorce, it can be a very difficult moment in your life. A good divorce attorney can make things easier by explaining to you everything that is involved in ending your marriage from a legal perspective, and what sort of resolutions you can seek for things involving finances, assets and, if you have children, custody and access. However, because for most people, hiring a divorce attorney is a new experience, and one they have to undertake under stressful and emotionally fraught circumstances, it can be hard to have the right kind of expectations and know how to approach things.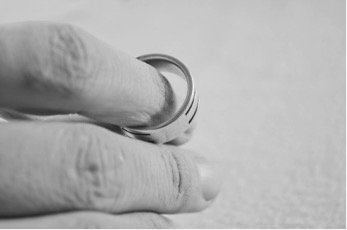 Choosing a Lawyer to Handle Your Divorce
Even if you have hired lawyers before for other reasons, a divorce is a unique situation and one which you will find far less traumatic if you are pragmatic about finding the right sort of attorney for you.
A Divorce Lawyer Is Not a Therapist
Whether your soon to be ex did something terrible, or you yourself are full of regret about the situation, your lawyer is not the person to talk to about your emotional state, your anger towards your spouse, or about how to prepare for the future outside of your marriage. They should certainly be someone sympathetic and respectful of your feelings, but do not see them as a shoulder to cry on. They need to know the facts and the things that need to be resolved, and while talking about this may be upsetting, try and be as objective and businesslike as possible. Remember that even if your divorce lawyer is a great person to talk to, their hourly fee is a lot higher than that of a therapist (or a friend!), so keep to the matters that are your attorney's concern during your time with them.
Rely On Their Experience
Choose a lawyer who is local, and has plenty of experience in family law, including divorces. You may find a law firm like Massey, Stotser & Nichols, P.C. who have a wide range of legal services to be a good choice, because this way you can come back to the same firm for other legal requirements in future, but ensure that the individuals concerned with your case are family law specialists. You should also look for experience in cases similar to yours – a high value divorce of two wealthy people is different from a divorce with complicated childcare requirements and so on, but by getting a lawyer who has had similar clients to you in the past you can rely on their experience and knowledge far more.
Use the free consultation sessions offered by attorneys to interview a few different lawyers and get a feel for who has the right experience for your case and feels comfortable to you as an ally in negotiating the legal side of your divorce. Then, be sure to listen to their counsel and also, to seek out help from other people for aspects of your divorce outside of the legal, like your emotional wellbeing.
---
comments powered by

Disqus