Five Steps to Becoming a Criminal Lawyer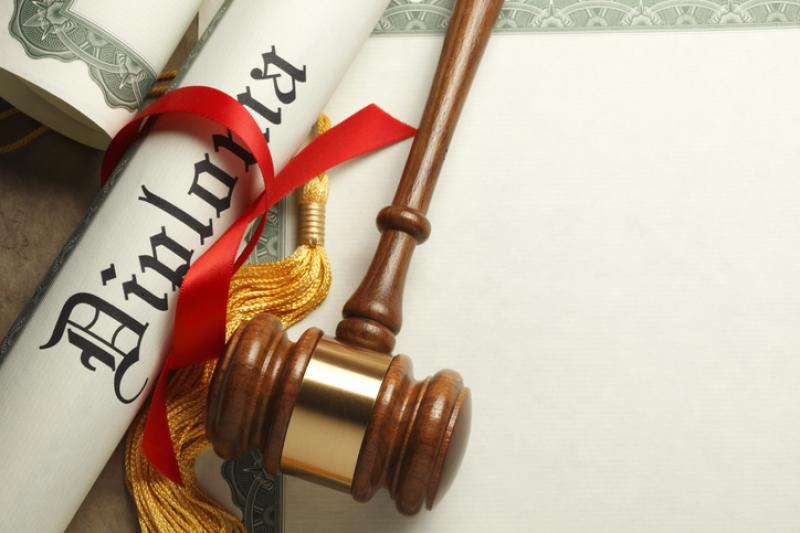 Have you ever wondered what it's like to become a criminal lawyer? Do you find yourself wondering how much time a criminal law student might spend in class, or whether they submit their own cases? Although there are lots of factors to consider in becoming a criminal lawyer, it is a rewarding and fulfilling career path.
The first thing to note is that becoming a criminal lawyer is a long process - and not without obstacles. It certainly isn't something to become complacent about, nor is it as easy as simply wanting to have the job title. Anyone wishing to pursue this career will need to be passionate about what they do and have knowledge of both the law and budgeting time toward sacrifices in their personal lives, as it is a difficult and time-consuming career path.
To give you an idea about how much time and effort it takes to become a criminal lawyer, let's look at five steps that typically outline the process of becoming a licensed attorney.
1. Get a Bachelor's Degree
The first step on your path to becoming a criminal lawyer is to get a bachelor's degree. Keep in mind when you are attending university that you will want to choose your major carefully. Whatever you choose to concentrate your studies on will have an impact on the end result of your career path.
There are two main ways to acquire a bachelor's degree. First, you can complete a four-year degree in any subject followed by law school. Alternatively, you can complete a three-year bachelor's degree followed by an additional year of study at law school.
2. Take the LSAT Exam
The LSAT is the most important factor in getting into a law school. Preparing for the LSAT and ensuring you are ready to take the test is a major part of passing the test and getting admitted into law school.
To best prepare for the LSAT, it is recommended that you take a full-length practice exam under real conditions. You will be much more prepared for the actual exam if you use practice copies of the LSAT instead of just doing sample questions online or in books.
Keep in mind that there are three major sections on the LSAT:
Analytical reasoning questions
Logical reasoning questions
Reading comprehension questions
3. Select a Law School
The law school admissions process can be confusing, and choosing a law school is an important decision. You will spend three years of your life there, and it could define your career path.
If you are gearing to become a criminal lawyer, then you will want to ensure that you look at the different schools that have programs in your area of interest.
Once you have a better idea of which schools specialize in criminal law, you should also read through each school's catalog and visit the website if possible. This will allow you to see what courses are offered and what types of research opportunities exist at each school.
4. Pass the Bar Exam
Passing the bar exam is the first step to a successful legal career. The process of passing the bar exam can vary, but it usually involves studying for months, taking an initial exam, and then retaking it later if you fail.
The bar exam consists of two parts: one multiple-choice section and one essay section, each with 200 questions. The multiple-choice section covers subjects such as torts, contracts, criminal law and civil procedure. The essay section asks you to analyze a hypothetical legal case based on facts presented in the question.
After you've completed the bar exam, you may want to find a mentor in the criminal law field, so that you can fine-tune your skills as a criminal attorney.
5. Find a Job as a Criminal Lawyer
First – congratulations! You've completed the complicated and difficult process of becoming a criminal lawyer, so don't forget to pat yourself on the back.
Now that you're done with the hardest part, you may want to decide whether you'd like to work for yourself, or someone else.
Working for yourself means opening your own criminal law practice and forming an LLC (Limited Liability Company). Or, if you'd rather work for someone else, you may want to gain an entry-level position at a firm that specializes in criminal law. This will offer you plenty of opportunities to gain experience while learning the ropes of the profession.
Well, there you have it! As you can see, there is a lot of schooling and testing that goes into becoming a criminal lawyer. And although becoming a criminal defense lawyer can be a long process, it's extremely rewarding for the right person.
---
More to Read:
---
comments powered by

Disqus