Family Mediation Checklist: Questions to Ask When Hiring an Attorney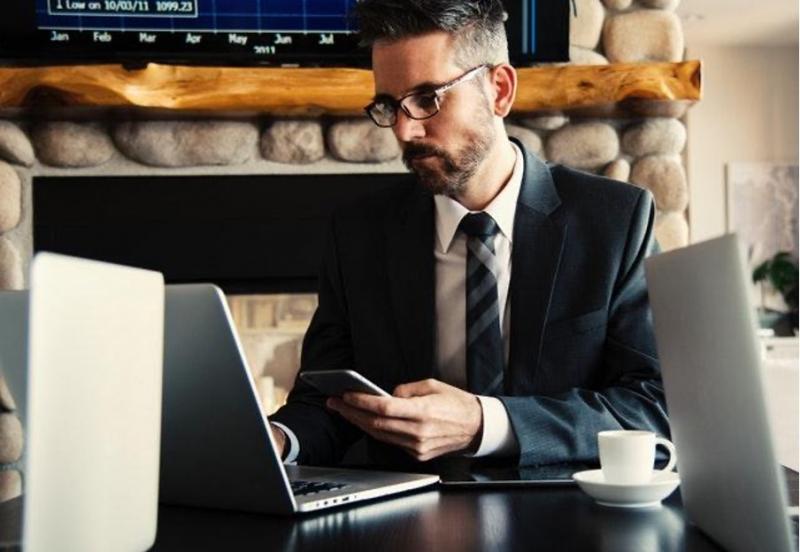 If you have a dispute with someone, the first thing a lawyer would do is send a demand letter intending to resolve the disagreement. In addition, sometimes, people choose mediation instead of going to court, and there are several reasons why they choose mediation over litigation.
Why choose mediation?
Legal disputes are not only emotionally distressing, but they can also drain your finances. According to the Self Defense Fund, trials usually cost $2,000 per day in fees and costs. Furthermore, they can also become challenging to manage. Comparatively, mediation is a procedure in which an impartial individual helps all parties resolve their dispute. It is a cost and time-effective alternative to litigation. It empowers the litigants to resolve their issues with a mutual understanding.
Working with an ex-partner post-breakup is difficult. So, mediation is an excellent option for family disputes. Family mediation can help parents make arrangements for the future while minimizing hostility. It also gives each person space to prioritize their children and make the best out of an awful situation.
Most lawyers offer a free consultation to their clients to guide them about the process. You can use this meeting as an excellent opportunity to find more about your attorney. Alternatively, you can go through clairesamuelslaw.com to select your mediation attorney and avoid the hassle.
Following are some questions to ask before hiring a lawyer. The first nine are general questions to ask a lawyer before engaging him, and the rest are questions for a family mediation attorney.
General questions to ask before hiring your lawyer
How long have you been a practicing attorney? It is necessary to find out about the experience of your potential lawyer. Try to hire a veteran instead of a beginner. Experienced professionals know how to juggle the rights of their clients with their obligations. They also know the best way to present your case.
What type of cases do you handle? You should also ask if the lawyer is a professional in your field. Experienced professionals know the latest developments in the sector and understand legal procedures. So, ask the attorney if they are well versed in family mediation law.
What kind of people do you represent? Every lawyer has unique characteristics. While some represent millionaires, others might work for people with blue-collar jobs. Therefore, each lawyer focuses on different issues according to their clientele. It is necessary to hire someone who knows how to get you the best outcome.
What is your track record? Choosing a family mediation lawyer is a significant decision. You want someone who has a reputation for winning cases instead of betting on the underdog. Therefore, ask the attorney about his success rate. Someone with a proven record can help you in your family dispute.
How much do you charge? Enquiring the billing process is the most vital question. Some people cannot afford exorbitant lawyers, while others do not want to spare any expense. So, ask your attorney how much they charge per case. You can also ask them for flexible payment options such as paying installments.
What is your strategy? Ask your lawyer about his litigation style because you want to hire an attorney with similar goals. For example, you should hire a cooperative attorney for an amicable divorce. Similarly, choose an analytical mind for complicated matters.
How will you update me about the case? There is nothing worse than hiring someone impossible to reach. Excellent communication skills separate a mediocre lawyer from a great one. You want someone who will always keep you in the loop and return your calls. So, ask the family mediation lawyer how often and under what circumstance he will be communicating with you.
What is the likely outcome of family mediation? Family disputes are stressful because you are trying to sort a messy situation. Therefore, you want to prepare for any nasty surprises coming your way. Ask your attorney upfront to understand how the process will affect you.
Do you have any awards? Many organizations and associations offer memberships to experienced professionals. Most of them are at the top of the game. For example, the International Academy of Family Lawyers recognizes the best family lawyers in the USA. Lawyers who belong to this association have an excellent reputation.
Specific questions for a family mediation lawyer
How often will you have to meet? Mediations have flexible scheduling options, which are according to individual needs and client schedules. However, each mediator has a different approach to this matter. Some mediators meet every week, while others meet once a month. Your lawyer can guide you about how often you will meet for mediation.
Will the mediator meet me individually? Usually, mediators ask all parties to attend meetings. However, sometimes mediators also meet parties individually. So, ask your lawyer about the schedule.
Will the mediator draft the agreement? It may seem like a no-brainer, but not all mediators can compose a legal document. Some mediators do not have the skills, while others cannot draft it because they are not lawyers. So, ask your lawyer if the mediator will draft the divorce agreement. Your lawyer might have to step up to create the divorce deed if the mediator cannot do it themselves.
Are there any cons to mediation? Mediation may also have certain shortcomings. The foremost concern is that mediators cannot compel people to participate in the proceedings. Furthermore, sometimes mediation cases take longer than court trials because parties do not cooperate.
How much will mediation cost me? Attorney fees are just one expense you will have to pay for family mediation disputes. Clients may also have to pay the rent for the mediation premises and fees for the mediator. It is better to ask your attorney for an estimate and how much each party will contribute to the shared expenses. Not only will this have an impact on the schedule, but it will also affect the bottom line. So, it is a vital question to ask your attorney.
Will the matter go to court? Sometimes mediation may also go to court. Ask your attorney if the mediator will go to court with you. Tell them to walk you through the process and ask them which documents to attach to your file. Having this conversation in advance will make the process smoother and frictionless.
Conclusion:
Family litigation can sometimes turn ugly too. Therefore, mediation is a viable option for people who want to avoid stress and minimize problems. It is necessary to choose an excellent mediator beginning the process. However, both parties should feel comfortable with the mediator. So, look for a qualified, unbiased person to mediate your matter.
---
comments powered by

Disqus