Do Yourself a Favor and Pick the Ideal Divorce Lawyer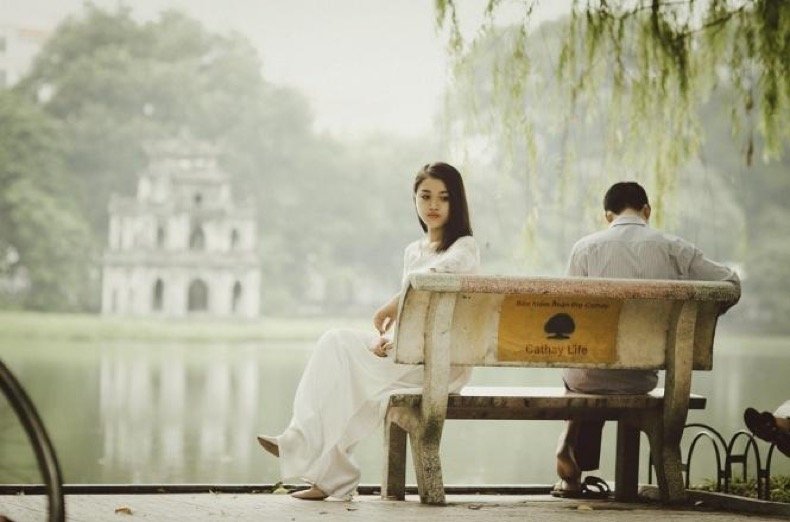 Going through a divorce is never easy. It is time-consuming, expensive, and emotionally exhausting. However, while you are picking up the pieces of your shattered married life, you will also need to start planning for what lies ahead.
One of the most critical decisions you will need to make is to pick the right divorce lawyer. Choosing the right attorney is essential for a positive outcome of your case. Being in good hands will also help you sustain the most turbulent times emotionally. So, how do you find the perfect divorce lawyer?
Here are six tips that will help.
It Depends on How Your Divorce Proceeds
Although you will need to consider factors such as experience, neighborhood, and legal specialization, the choice of your divorce attorney will mostly depend on the divorce process you want to use. Usually, you can get a collaborative divorce (also called amicable divorce settlement), a mediation through a court-appointed mediator, and a litigation, in which case your case goes to trial.
If you or your spouse want to take the arduous litigation route, you are better off hiring a shark attorney who can defend you fiercely. When it comes to an amicable divorce, however, an aggressive lawyer will cause more harm than good to your case. In this case, you will need a lawyer who is a good negotiator. So, decide how your divorce will proceed and take the next steps accordingly.
Gender Is Not an Issue
Men may prefer hiring a gentleman lawyer, while women may opt for a lady lawyer. But, the gender of your lawyer is less likely to change the outcome of your case. A professional lawyer will always work in the best interest of their client, regardless of their gender.
Hiring an attorney with a history of gender discrimination will reflect poorly on your case. So, instead of gender, look for experience, competence, and professionalism.
Expensive Doesn't Necessarily Mean the Best
When it comes to divorce lawyers, expensive doesn't necessarily mean the best. In several cases, a higher fee may also indicate an extensive practice market. You must choose a lawyer with relevant experience, necessary resources, and a fee you can afford.
Divorce proceedings, especially if the case goes to trial, can be remarkably expensive. Hiring a lawyer you can't afford may work in your favor emotionally, but it might also leave you bankrupt. Try to balance experience and affordability according to the level of legal services that you need.
Experience Does Matter
You can't compromise on experience. But, you must select a lawyer with expertise associated with your legal needs. For example, if your case is likely to go to trial, a divorce lawyer with plenty of courtroom experience will be your best bet.
Similarly, a lawyer may be more experienced in custody matters, but not so well-versed in business and property valuation. If you have no children, but a sizeable amount of properties and business, you should look for someone specializing in that area.
Interview Your Potential Options
Never pick the first lawyer you contact, no matter how great they may sound. You should shortlist at least four-five lawyers before taking your pick. You should also meet them in person to get a feel of their personality. Ask them about their experience as a divorce attorney, courtroom appearances, and the most notable cases they have fought so far.
You can also ask about their clientele, fees, and other expenses. Ask if they have paralegals working on the day-to-day proceedings of a case and how often you can consult with them. Try to draw a picture of what it will be like working with the lawyer you're considering.
Hire a Local Attorney
You should always hire a local attorney. The laws in different states and jurisdictions can vary drastically. A non-local lawyer, although licensed to practice law in your province, may not know the local laws and legal precedents as thoroughly as a local one. In other words, hiring a Wheaton divorce lawyer may not necessarily be in the best of your interests if the trial is in Racine, Wisconsin.
You can get in touch with a local attorney conveniently and frequently, if necessary. They know the strengths and weaknesses of everyone involved in the case, including your spouse's lawyer, the judge, and any other officer of the court. All these factors can help turn the case's outcome in your favor.
Parting Words
When it comes to divorce cases, there are no guarantees. However, selecting the right lawyer can undeniably improve your chances of winning. Keeping these six tips in mind will help you choose the right attorney efficiently. Once you have found the perfect match, listen to their advice to make your divorce experience the best it can be. Good luck!
Author Bio:
Jenna Adams is a certified divorce coach by profession. She is associated with Peskind Law Firm, a family and divorce law firm offering services to the folks of Illinois. She specializes in everything when things come to divorce and beyond that. She helps people with setting up post-divorce goals to bring about improvements in their overall life.
---
comments powered by

Disqus