6 STEPS TO CHOOSING THE RIGHT DISABILITY LAWYER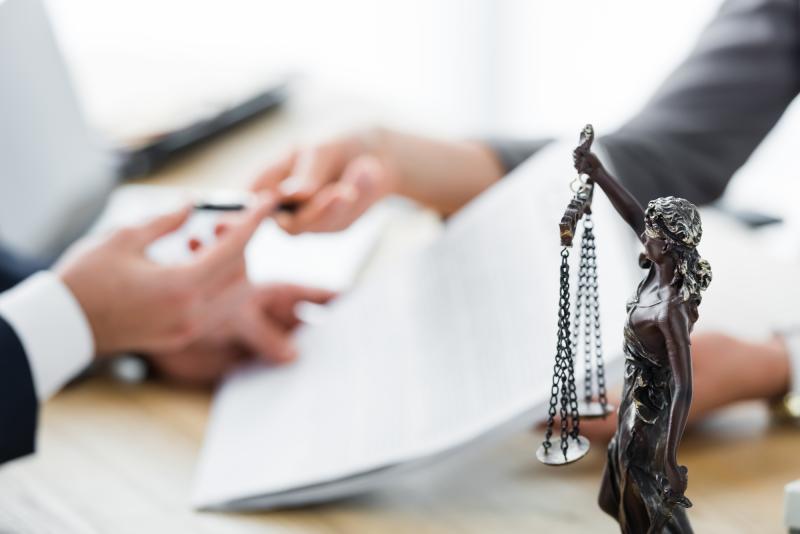 When dealing with a short-term or long-term disability, you might also find yourself in a struggle with an insurance company that is denying you benefits.
Disability cases are fairly common and you're not required to hire an attorney to represent you for these cases. However, hiring an experienced disability attorney as your legal representative will only increase your chances of being approved for benefits.
One survey showed that disability cases that involved the help of a lawyer had a 60% approval rate, while those without the help of a lawyer had only a 34% approval rate.
If you're considering working with a disability lawyer, it's important that you know exactly what to look for before hiring one. Here are six steps that can help you make the right decision.
1. Know what you need before starting your search
While a certain number of attorneys are general practice lawyers, most attorneys choose to specialize in a specific area of law.
It's important to narrow down the criteria for the type of attorney you need before starting your search. Although the two are often conflated, there is even a difference between a disability insurance lawyer and a social security disability lawyer.
Make sure you have a clear understanding of the type of legal expertise your case requires before performing a deep dive for attorneys online!
2. Look for an exceptional track record
Similarly, an attorney should be able to prove his or her expertise and experience in a specific area of law. Look for lawyers who are frequently recognized as being among the top disability attorneys in your area.
Make sure the lawyer has a strong track record, success rate, and positive reputation, particularly when it comes to disability cases that are most similar to yours.
Don't hesitate to run thorough online searches to determine whether the firm's most recent clients have had positive or negative experiences with the attorney.
3. Make sure the attorney is local
For years, many types of law firms have used television commercials and billboard advertisements to earn new clients. Whenever you see legal services being advertised, however, you should make sure that the attorney practices law locally.
Hiring a lawyer who is out of state means you are likely going to be dealing with someone who is unfamiliar with the local practices, judges, and medical experts.
In fact, because these lawyers do not live in your area, you may never be able to meet with them in person or actually see them working on your disability case.
4. Prioritize communication and professionalism
Disability cases are not particularly uncommon so the average disability law firm may be juggling many different cases simultaneously.
For this reason, don't lose heart or automatically start looking elsewhere if you're unable to speak with the attorney right away. The reality is that you're likely to encounter this issue with most firms.
It's not the busyness of the firm that should impact your decision, but rather, the way in which the firm treats you amidst that busyness. Does the firm respond to your calls and messages promptly? Is the staff polite and hospitable? Does the office treat your case as though it's important to them?
This will give you a better indication as to whether or not the law firm is going to give your case the attention it deserves, should you choose to hire them.
5. Be wary of guarantees or a lack of transparency
Although it can feel reassuring to receive a personal guarantee from an attorney, it is highly unethical—and manipulative, even—for a lawyer to make any kind of promise regarding a specific outcome of your case.
Of course, an attorney may not come right out and give you a firm guarantee of a particular result. In addition to some of the main questions you should ask during an interview, consider asking the following:
Will my claim be approved?
What is the likely outcome of my case?
Are you able to expedite the process?
As there is no way to guarantee the outcome of your case, the attorney should maintain a level of honesty and transparency when responding to these questions.
6. Ask candidates for references
Before making a final decision on a specific law firm, be sure to ask all of your candidates for references. Hearing about a lawyer from an objective third party can and should affect your decision.
Also, most consumers find lawyers by getting referrals from friends and family members. Make sure you ask around and consider all options before committing to a particular candidate!
---
comments powered by

Disqus