3 Defective Medical Devices to Watch Out For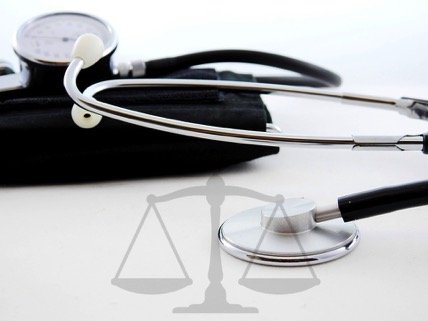 When you arrive at the hospital for an operation or use an FDA approved product at home, you don't expect anything to go wrong. The FDA recalled approximately 40 medical devices in 2016 and 30 medical devices in 2017. What is even more disturbing is that not all defective products make it to the recall list. There are many dangerous devices still being manufactured and distributed around the country. If you or a loved one has fallen victim to one of the following products, consider hiring a personal injury attorney who specializes in defective medical products to reach a solution on your behalf.
Bayer Essure Birth Control
Bayer's Essure permanent birth control device seemed very appealing when first introduced in 2002 due to its non-hormonal, non-surgical characteristics. The soft, flexible device was designed to be inserted into the fallopian tubes by natural means in a few short minutes. After insertion, the patient's tissue grows around the metal coils of the device over a period of three months, forming a blockage in the fallopian tubes that prevents pregnancy.
While Essure has been an effective and convenient form of birth control for many women, there have been thousands of reports of severe negative side effects. Some of these minor side effects have included abdominal pain after implementation, menstrual abnormalities, bleeding, fatigue and headaches. More serious reported results have included device breakage, punctured uterus or fallopian tubes, nickel-induced allergies, unplanned pregnancies including ectopic pregnancies, and stomach or pelvic device migration. While the FDA has not recalled Essure, it released a "black box" warning for the device in 2016 and forced the company to end all sales of the device outside the U.S. in 2017.
DePuy ATTUNE Knee System
DePuy Synthes created the ATTUNE Knee Replacement System to help the knee muscles and ligaments work harmoniously together with a greater range of motion. Innovative, patented technology was used, such as: the ATTUNE GRADIUS Curve, which is supposed to help provide smooth motion and stability for everyday activities; the GLIDERIGHT Articulation, which is meant to optimize how the patella interacts with the rest of the knee; and the AOX Polyethylene, which is an advanced plastic material that acts as a spacer in between the tibia and femur replacing the cartilage.
Unfortunately, many orthopedic surgeons have reported an unsettling number of premature failures of the ATTUNE Knee System. Studies show that the failures are due to the de-bonding of the tibial implant-cement interface. A few of the negative side effects stemming from this de-bonding include persistent pain, unusual swelling, decreased range of motion, instability and loosening and infection. Until the FDA recalls this system, patients of knee replacement surgery will continue to be at risk.
Cook Medical Celect IVC Filter
Cook Medical introduced the Celect IVC Filter in 2008 as an improved version of the Gunther Tulip IVC Filter. IVC filters are designed to prevent blood clots from traveling to the lungs and causing a pulmonary embolism, and Celect filters are retrievable and used to prevent recurring pulmonary embolisms.
Even though Celect was designed as an improvement over previous IVC filters, it still delivered many dangerous side effects such as device migration into the heart, device fracturing, blood clots, chest pain, uncontrollable bleeding, and pulmonary embolisms. One study demonstrated that while the filters proved to be retrievable, some patients experienced complications in the removal process as the filter had become fixed into the wall of the vena cava. There are currently over 4,000 pending lawsuits against Cook Medical regarding the device, but the FDA has yet to issue a recall. 2014 was the last time the FDA issued any kind of official warning for the filter in the form of its 2014 Safety Communication Update.
How Can You Protect Yourself?
Stay aware of dangerous products by referring to the FDA's list of recalled medical devices every month.
Before you have an operation, discuss all the options with your doctor and research each option yourself.
There are many more defective medical products being manufactured and used in hospitals across the country. If you feel you have been injured by your doctor or by a defective medical device, speak to a personal injury attorney today.
---
comments powered by

Disqus