Personal Injury Lawsuits and How to File Them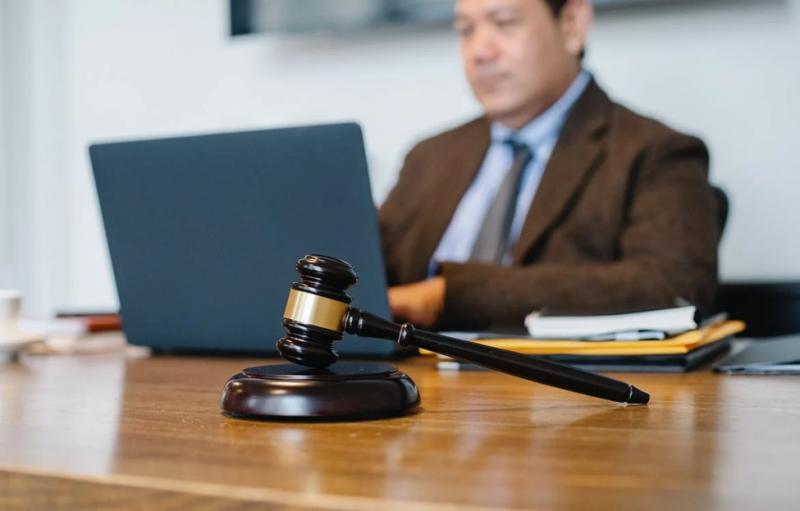 Injuries can be mentally and physically devastating for anyone who suffers from it. Your loved ones can also be affected due to financial issues that might arise from medical expenses. In the worst cases, your injuries can affect your quality of life, making you a part of the long-term recovery process and feel helpless.
Hiring a personal injury lawyer can be of benefit in these situations, and they can help you file a personal injury lawsuit against those responsible. Additionally, a reputable and highly skilled personal injury attorney in Akron, OH, can file for financial compensation to help cover your medical bills. Continue reading this article to learn more about dealing with personal injury claims.
Type of Cases Personal Injury Attorneys Handle
The term 'personal injury encompasses physical, emotional, and mental wounds that occur due to negligence of another party. Injuries because of slip and fall accidents, auto accidents, medical malpractice, product liability, and wrongful death fall under this category. The best way to deal with such grievances is to contact and hire a personal injury lawyer.
A personal injury attorney can help you file a personal injury claim versus those who are at fault. These lawyers have years of legal expertise in personal injury domains and can present your case successfully before the court. Here are some cases that personal injury lawyers can pursue on your behalf:
Auto Accidents
Auto accidents are among the most common reasons for personal injuries and fatalities. Every year, thousands of people become victims of auto accidents worldwide because of overspeeding, careless driving, and ignoring traffic guidelines. Thankfully, you can file a personal injury lawsuit under Ohio law if you have sustained injuries in a road accident due to someone else's negligence.
Slip and Fall Accidents
Slip and fall accidents refer to personal injuries that can occur due to negligence of property owners. You might be entitled to monetary compensation if incapacitated on public or private property because of a potentially unsafe environment.
Dog Bites
A personal injury case can be filed if a person sustains injuries from dog bites. Under the jurisdiction of Ohio law, the dog owner is to be held accountable for such incidents. Consequently, you can reach out to a personal injury lawyer who can pursue justice as your spokesperson.
Nursing Home Abuse
Some nursing homes are short-staffed and underfunded, making the patients prone to injuries such as malnutrition and unsatisfactory management. A personal injury claim can be filed against responsible authorities in such cases.
Wrongful Death
In case a person dies of negligence or malpractice, a personal injury lawsuit can be filed against the concerned medical staff to earn financial compensation. While it will not atone for the loss of life incurred, it can provide some sort of financial security.
How to File a Personal Injury Lawsuit in Akron, Ohio
A handful of personal injury lawsuits wrap up with an insurance settlement settled with the liable party. To file a personal injury lawsuit, you have to:
Discuss Legal Matters With Your Lawyer
Discussing the legalities of your personal injury claim with your lawyer is always wise. Personal injury attorneys have vast experience dealing with such lawsuits and know how to present your case in the best way possible. You should always discuss all the legal points of your case with them before you approach the insurance company.
If you are to account for the accident before hiring a personal injury lawyer, ensure that you make brief and to-the-point statements. Never agree to get your statement recorded. Once you have hired an attorney, they shall proceed with the case on your behalf.
Present Your Case
To win financial compensation for the sustained personal injuries, you must provide evidence against the legally responsible party. At the same time, you should also determine the amount to be demanded as compensation. Your lawyer can collect all the evidence required to present your strongest case. They can even help you ascertain a reasonable amount to demand as fiscal reimbursement.
Begin Insurance Settlement Negotiations
This is the final phase where you enter the negotiations with the insurance company. Your lawyer will present your demand on your behalf and try to reach an agreement. Once both parties sign an agreement, the case is over. If the parties cannot make a fair settlement, you might have to consider going to a trial before the court.
FAQs About Personal Injury Lawsuits in Ohio
What Is the Time Limit to File a Personal Injury Lawsuit in Ohio?
According to Ohio law, you can file a personal injury case not more than two years after the date of injury. If you miss the deadline, you become ineligible to file for financial compensation.
What Compensation Can Be Received in a Personal Injury Case in Ohio?
If you win your personal injury claim, you will receive monetary compensation. This includes coverage of medical expenditures, lost income, damaged property, physical pain, and emotional suffering.
Endnote
Pursuing a personal injury lawsuit is an effective way to seek financial compensation and make up for your losses. Start by seeking legal advice from an experienced personal injury attorney. They can see you through complicated legal affairs while ensuring you receive the monetary return you deserve.
---
comments powered by

Disqus