Legal Resources in Murfreesboro, Tennessee: Finding the Right Attorney for You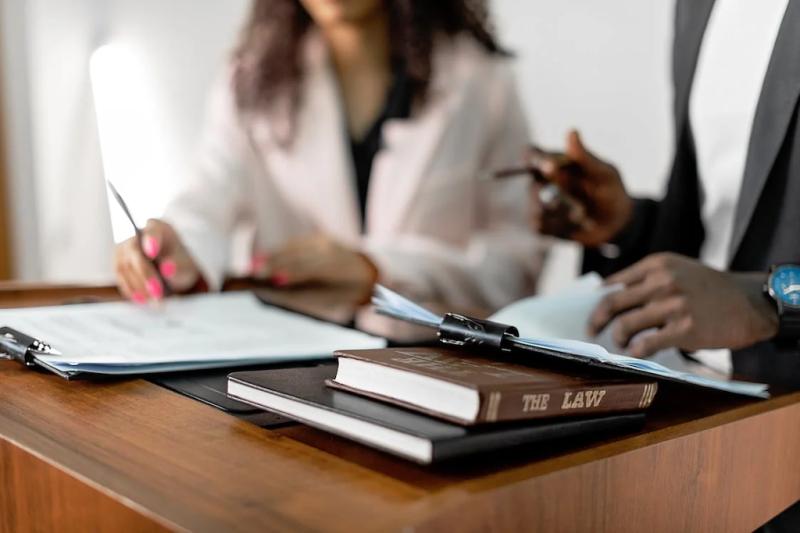 Murfreesboro, Tennessee, is a city that is constantly growing and evolving, and as a result, the legal needs of its residents are also changing. Murfreesboro has been identified as one of the cities with the fastest growth rates in the United States, according to the most recent data by SmartAsset. Specifically, Murfreesboro has been ranked as the third-fastest expanding boomtown in the country.
Finding the appropriate attorney may make all the difference when you are facing an accusation of crime, dealing with a family law issue, or starting a company. With so many legal resources in Murfreesboro, it can be tough to know where to begin.
In this article, we will discuss the different legal resources available in Murfreesboro and how to find the right attorney for you.
Types of Attorneys
When searching for an attorney in Murfreesboro, it's critical to understand the many sorts of attorneys accessible. Criminal defense attorneys, family law attorneys, personal injury attorneys, and commercial law attorneys are all typical categories of attorneys.
Criminal defense attorneys represent those who have been charged with a crime, such as DUIs or narcotics charges. Attorneys that practice family law deal with legal matters such as marriage, divorce, child custody, and adoption.
Personal injury attorneys assist people who have been wounded in accidents or as a result of medical negligence. Business law attorneys work with businesses on legal issues such as contract disputes, formation, and intellectual property.
According to a 2023 JD Supra blog article, business law is separate from corporate law. Corporate law deals with broad concerns concerning companies, whereas business law deals with more specific issues affecting various sorts of organizations.
Understanding the sort of attorney you require can aid you in narrowing your search and locating an attorney who excels in the field of law in which you seek assistance.
Online Legal Directories and Websites
Another way to find attorneys in Murfreesboro is by using online legal directories. You may use these directories to find attorneys based on where they are located, their area of practice, and other criteria. These directories typically provide information on the attorney's experience, education, and areas of practice, as well as client reviews.
Another way to find attorneys in Murfreesboro is by visiting the website of a law firm. Many legal firms have websites that give information about their attorneys and the types of issues they handle. This can be a helpful resource when looking for an attorney who specializes in the type of law you need assistance with.
A simple Google search for "attorneys in Murfreesboro, TN," will provide you with a list of law firms in the area, such as Hudson, Reed & Christiansen, PLLC. From there, you can visit their website to learn more about the attorneys who work there and their areas of practice.
Referrals from Friends and Family
If you are not a local, getting referrals from friends and family who live there and have worked with attorneys in Murfreesboro in the past can be a valuable resource. They can provide you with firsthand insights into their experience working with the attorney and give you an idea of what to expect.
When getting referrals from friends and family, it's important to ask specific questions about their experience working with the attorney, such as how responsive they were, how they communicated with them, and what the outcome of their case was. This information can help you determine if the attorney is a good fit for you and your legal needs.
Legal Aid and Pro Bono Services
Legal assistance and pro bono services are provided in Murfreesboro for people who cannot afford an attorney. These are non-profit organizations that offer free legal assistance to low-income Tennessee residents.
Additionally, the Tennessee Bar Association offers a Pro Bono Project that connects low-income individuals with volunteer attorneys.
According to the official website of the Tennessee Bar Association, it is important to note that Legal Aid offices do not charge for the legal assistance they provide. However, some expenditures, such as court fees, may be connected with taking a case to court. Additionally, you may need to cover the expenses for copies of records, court reporters, and other related fees.
When seeking legal aid or pro bono services, it's important to meet the income requirements and provide income documentation. These services can be a valuable resource for those who cannot afford an attorney but still need legal assistance.
Conclusion
To conclude, identifying the appropriate attorney in Murfreesboro, Tennessee, necessitates a thoughtful approach and extensive exploration. It's crucial to comprehend the type of attorney that aligns with your legal requirements, browse online legal directories and websites, request referrals from acquaintances and family, and avail of legal aid and pro bono services.
Selecting an attorney with the relevant expertise and someone you can establish a rapport with is also important. By leveraging these resources and making an informed decision, you can find the right attorney to guide you through your legal needs in Murfreesboro.
---
comments powered by

Disqus