Lawyers For Your Car Accident In Anchorage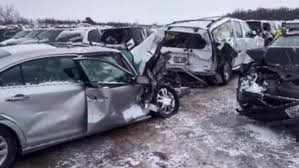 Although there are differing studies, some report that states where marijuana has been legalized have suffered a three (3%) percent increase in auto accident claims. Alaska is one of those states that has legalized marijuana.
On the opposite end of the spectrum, Alaska has one of the highest moose-vehicle collision rates in the world.
While it is unlikely you will sue a moose, when your automobile accident is due to the fault of another person, you may be entitled to monetary compensation for your medical bills, property damage and pain and suffering.
Lawyers for Your Car Accident in Anchorage will inform you that Alaska's Department of Motor Vehicles has numerous requirements you must comply with in order to succeed in a motor vehicle claim. These include:
assessing the damage to your vehicle and the other vehicles involved;
exchanging driver name, phone number, address, license plate number, drivers' license numbers, and insurance company name information with the other driver(s);
making sure to submit a Certificate of Insurance within 15 days of the accident;
contacting the local police department or State Trooper office; and
mailing in the Alaska Motor Vehicle Crash Form to the Alaska DMV.
These steps, while necessary, are not the only things you must do. In addition, to protect your rights, you must contact an accident law firm with lawyers who are familiar with Alaska's relevant laws regarding (i) time limitations, (ii) how to best complete the relevant forms to preserve your rights and (iii) all other factors relevant to Alaska's post-accident procedures.
For example, Alaska's motor vehicle laws include the fact that (i) you only have two (2) years from the date of accident to file your lawsuit with the Court, (ii) a Court will limit any award you receive based on any amount it deems you are responsible for, (iii) claims for property damage have different procedures than those for personal injury and (iv) how to prosecute a wrongful death claim.
There are many pitfalls that may torpedo your claim regarding your Car Accident in Anchorage. As such, even before you speak with an insurance company representative, obtain advice from a local Anchorage lawyer. Any statement you make can make or break your lawsuit.
A competent lawyer will (i) know the courts and their players, (ii) be aware of all laws and regulations surrounding your claims, (iii) give you straightforward advice as to how to proceed with your claim and (iv) make you feel comfortable. As such, it is important to reach out to—and ultimately hire—a car accident lawyer to pursue your car accident claim.
Author Bio: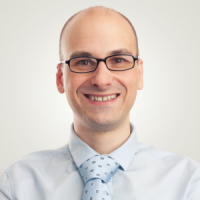 James Dean is a content handler and blogger who loves to write as freelancer for their readers and followers. Dean has a fantastic ability to make the most complex subject matter easy to understand.
---
comments powered by

Disqus