How to choose a quality personal injury attorney?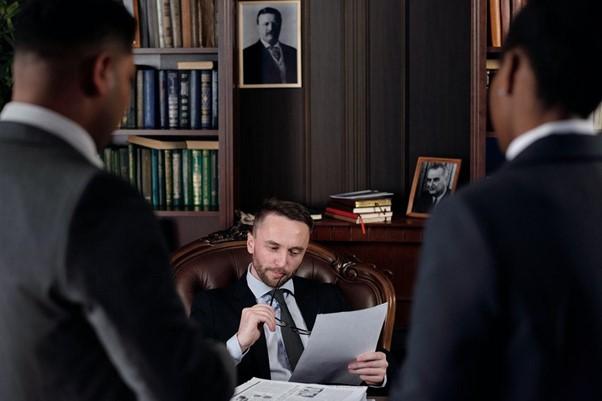 Image credit: Imagesource.io
When you have had an accident and you are left hurt, the last thing most of us are thinking about is compensation. The first thing on your mind should be making a full recovery and not how you are going to pay for it all.
If you need medical treatment because of something someone else did, then that is not fair. Your medical bills should be fully paid in recompense, with a little left over for your troubles to boot. However, to get that compensation you are best suited to finding a personal injury attorney to represent you… a choice that is often overwhelming.
How to Choose your New Personal Injury Attorney?
With this in mind, we reviewed some of the best ways people choose their personal injury attorneys to help you out a little. Unfortunately, there is no comparison service for attorneys!
1 – Choosing an Attorney by Location
Some people choose their attorney by location. This is fine, but it does not always get you either the best prices, or the best deals. Unless you happen to be in Spokane Valley and right next door to the Albrecht Law offices when you were injured, then choosing by location isn't necessarily going to be the best option. Try picking the few offices near you and reading customer reviews to find the best personal injury attorney in your area. There are many to choose from, but hiring a quality one will make a big difference in the outcome of your personal injury case.
2 – Choosing a Personal Injury Attorney based on Search Engine Results
Let us face it, we live in a digital age. The first thing any of us do when we need a service is to Google it. If you choose any of the top three answers on any given search engine, however, you are risking an attorney that is too busy to talk to you. It might also be that these are huge corporate firms, which is not wrong – it's just better to #shoplocal if possible. After 2020, small business owners need all the help they can get.
3 – Choosing an Attorney based on Word of Mouth
This is probably the most effective way to find the best personal injury attorney for you. If your friends, family, or acquaintances have used an attorney in the past and can testify to their skills, then this makes life much easier for the average joe. If you happen to be a minority, this can be more difficult. In these circumstances, you may need to find an attorney that is well known for representation of your ethnic group.
4 – Choosing a Personal Injury Attorney based on Culture
There is absolutely nothing wrong with wanting an attorney you feel can best represent you. Sometimes that means choosing someone of the same religion, beliefs, or culture. For example, if you are a Muslim woman who needs a female to represent her, or if your case requires you to be protected from certain ethnic slurs, then you can request an attorney that best suits your culture.
Finding the Best Personal Injury Attorney is Overwhelming
At best, and even with all the above techniques, it is still difficult to choose your new personal injury lawyer. We encourage you to explore your options, talk to each of them, and go with your gut. The right attorney for you will be best chosen based on personality.
---
comments powered by

Disqus