How Legal Justice Advocates Protects The Rights Of Its Clients as the New Kids on the Block
How Legal Justice Advocates Protects The Rights Of Its Clients as the New Kids on the Block
Any legal society that is based on upholding the rule of law takes special precautions in protecting the rights of its clients. Legal Justice Advocates' duties don't just start from or end in the faithful performance of assignments. All attorneys with the law firm strive to eradicate disability discrimination and any other forms of unequal treatment. Legal Justice Advocates boasts over 40 years of combined experience to ensure that all of its clients' legal rights are upheld.
Here's a detailed overview of the services provided by Legal Justice Advocates
Americans With Disabilities Act
Legal Justice Advocates fights for equal rights and access for all persons with disabilities to places of public accommodation. Title III of the Americans with Disabilities Act has strived to help make the country more accessible to all persons with disabilities. The law firm's team of qualified attorneys ensure that all persons with disabilities receive equal rights and protection from injustice. Legal Justice Advocates, together with many other private law firms and government agencies, ensure equal rights to both you and your loved ones with disabilities. Thanks to these law agencies, you and your loved ones with disabilities can now safely and easily access public accommodations and information.
Who Does the ADA Protect?
The Americans with Disabilities Act (ADA) protects all individuals with disabilities, either physical, mental, or psychological. A disability is any form of impairment that substantially limits you from performing major life activities. By law, the Legal Justice Advocates protects individuals suffering from disabilities that include:
Vision impairments
Hearing impairments
Mobility impairments
Learning disabilities
Special conditions such as pregnancy and cancer
Workplace Discrimination
Even though businesses have almost eradicated workplace discrimination, a few sectors and workplace segments remain affected. As an employee, it is your right to enjoy equal consideration and recognition for employment and treatment by your employers. If, however, you feel that you are being denied such rights, act immediately, and hire an attorney from Legal Justice Advocates. On your behalf, your attorney ensures that your employer is held accountable for any form of discrimination that's directed towards you. Workplace discrimination can take any form and may start right from the point of interviewing and hiring to compensation practices.
Legal Justice Advocates ensures that no employee is passed over or singled out based on their personal characteristics. Speak out today and report any employer's wrongdoing. Federal laws prevent discrimination laws against the following. Some of which was recently covered in a Civil Rights piece by ThyBlackman.com and featured on Flipboard:
Sex
Age
Color
Disability
National origin
Religion
Sexual harassment
Equal pay
Pregnancy
Do not let yourself be a victim of workplace discrimination when you know that you can save the situation. Create a better work environment for yourself and fellow employees today.
Consumer Protection Laws
Legal Justice Advocates has a team of attorneys with experience and provides representation to consumers that have been unfairly harassed by debt collectors or defrauded by lenders. The law firm also prides itself on delivering justice to consumers who have been injured by unsafe products. At Legal Justice Advocates, you retain your rights to legal advice, representation, and protection from creditors, manufacturers, and scammers. The firm ensures that its clients receive the appropriate protection and compensation for any wrongdoing by collectors and other companies. The scope of Legal Justice Advocates' practice entails:
Lending fraud
Debt collection
Illegal solicitation
Consumer health and safety
Protection Against Collection Harassment
The firm's consumer protection attorneys have the necessary qualifications and experience to resolve debt disputes throughout the country. Collections tactics can be a daunting experience. But with the appropriate representation, Legal Justice Advocates can protect your rights and ensure that your assets are secure. As a debtor, you can sometimes hit roadblocks even when trying to honor your financial obligations and loan terms. However, not all credits are as lenient and understand the situation and end up harassing unsuspecting victims. Such creditors can sometimes exploit illegal or abusive collection practices, which end up inconveniencing unsuspecting victims.
With the right representation, however, Legal Justice Advocates provides you with the best long-term resolutions to all your financial troubles.
Fair Housing Act and Discrimination
Yes! You can now sue your landlord for housing discrimination if you feel that your rights are being violated. With an experienced lawyer's help, you will get all the relevant advice and representation for filing and winning a house discrimination lawsuit. Understanding your rights under the fair housing law prohibits all kinds of discrimination against tenants. Some of the common types of discrimination that tenants suffer are race and disability. Other forms include sexual orientation and gender identity.
When filing a discrimination case against your landlord, ensure that you consider your options. There are several ways that you can approach and fight unlawful discrimination. With Legal Justice Advocates' help, you have access to the best legal advice for the situation.
Fight Workplace Disability Discrimination
Legal Justice Advocates has hired a team of attorneys and is dedicated to protecting disabled workers with ADA claims and helping them exercise their rights by law. Walking, talking, hearing, seeing, and learning impairments are some of the major life activities that people with disabilities suffer from. Legal Justice Advocates represents disabled individuals who have been victims of workplace disability discrimination by providing them with legal representation and advice. All individuals that have been unfairly treated by their employers due to their disabilities can now fight back with the help of federal and local laws. A good attorney will pursue and ensure that you get the right working conditions that you deserve as well as the appropriate compensation for damages.
As per the law, employers with fifteen or more employees must provide fair treatment for all disabled employees and job applicants in regards to:
Hiring and promotion
Reasonable accommodations
Compensations
Benefits
Privacy
If, therefore, you believe that your employer has treated you unfairly because of your perceived or real disability, contact Legal Justice Advocates for legal representation. The firm's advocates seek justice from all employers that discriminate against their employers and interviewees with disabilities. Trust in the firm to skillfully represent you in all negotiations and litigations on the issue. Your rights under the ADA will be upheld by law, and you will receive fair compensation for any damages caused in the process.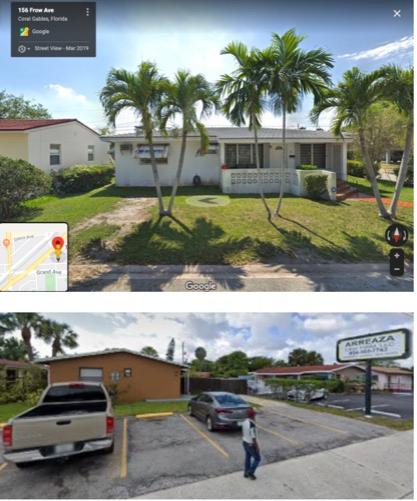 Bottom Line
Legal Justice Advocates fights diligently to ensure that all of its clients' rights are protected by law. The firm's experience and professionalism in law have enabled it to deliver justice to all of its clients who have suffered from discrimination and oppression from their superiors. If, therefore, you feel that you have been discriminated against in any way while applying for housing or work, contact us, Legal Justice Advocates today for your free case evaluation.
---
comments powered by

Disqus