How Dangerous Are Scaffolds on Construction Sites?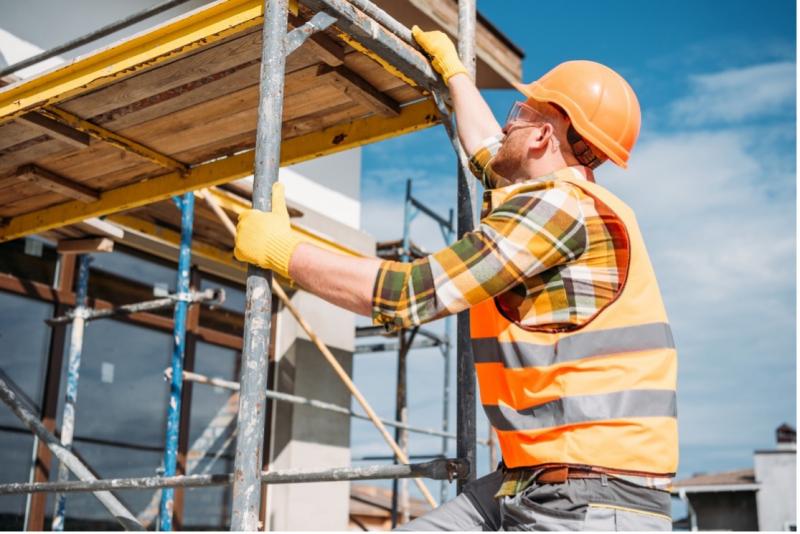 Scaffolding is a temporary structure that is used by workers to move around at different levels of the construction site. It is dually a place for materials intended for the construction, repair or maintenance of buildings.
Scaffolding accidents are common events, which may result in injury to workers, visitors, or even pedestrians passing through the scaffolding. There are numerous risks associated with working on a construction site, especially when it comes to using scaffolding. The scaffolding materials combined with exposure to the elements require the implementation of specific health and safety procedures aimed at minimizing the risk of an accident.
If you were involved in an accident, you and your lawyer must prove that the injury was caused by the act or omission of the third party responsible for the accident. The responsible party may be:
A construction company responsible for the construction site that does not meet health and safety standards
An employee, if he did not follow the correct procedures while working on the construction site and behaved irresponsibly
Scaffolding supplier if inappropriate or dangerous materials are delivered to the construction company
Incorrectly assembled scaffolding may shift or tip over, which can lead to an accident and serious injury. Other risks associated with scaffolding are objects and materials falling from it causing injury to those below. Persons involved in the construction of the scaffolding are responsible for ensuring that it is properly installed and safe to use.
There are many different types of scaffolding, all of which are prone to accidents.
Trestle scaffolding
Steel scaffolding
Patented scaffolding
Suspended scaffolding
Cantilever scaffolding
Single scaffolding
Double scaffolding
Accidents on or with scaffolding may result in injuries of varying severity and severity. No matter how serious the injury is, see your doctor as soon as possible. An accident at height can also lead to death, for example, if materials or equipment are installed incorrectly. Therefore, it is important to follow the correct procedures at the assembly stage. Common injuries include:
Head damage
Neck Injury
Brain Injury
Back Injury
Broken bones
Lacerations
In some cases, fatalities
The employer has a duty to provide his employees with a safe working environment. Even though the employer's negligence may cause the accident, in certain circumstances the employee himself may also contribute to the incident. Scaffolding should only be planned and erected by experienced and competent personnel. This is to ensure adequate stability and strength of the structure. The scaffolding untested before its first use may lead to accidents. The strength and integrity of the structure can be compromised by extreme weather conditions if it has not been properly inspected. Slipping may also occur as a result of the weather conditions or the employee's negligence. A situation in which an employee spills the liquid and does not clean it up in time may lead to a slip and fall.
Scaffolding must be constructed in such a way that materials and tools can be easily and safely loaded, unloaded and moved on the structure. Difficulty moving materials on the scaffolding can lead to an accident. Sometimes the scaffolding access point can be blocked, unattended or simply unsafe. If the scaffolding is not placed in an easily accessible location, entering and exiting the structure may cause an accident.
Older, rusted or corroded parts that are still in use can lead to the scaffold collapsing and, consequently, serious injuries to those involved in or nearby the scaffolding work. There should be an adequate procedure to ensure the inspection, identification and safe removal of all damaged scaffolding components that may pose a risk of structural collapse.
---
More to Read:
---
comments powered by

Disqus