7 Top Tips For Choosing The Right Appellate Law Firm

If you have taken your case to the court and you end up losing it, there is an option for you to appeal your case. You can take your case to the appellate court, which is the next court that reviews the trial case for errors and might reverse your loss to a favorable verdict.
However, it is important to note that the process of appellate is quite different from the trial case. This is the reason why it is crucial that you should seek the best appellate law firms that can help you represent your interests at this level.
Good appellate law firms have a team of appellate lawyers who regularly practice in appellate courts and are knowledgeable about the appellate rules and arguments that will help you achieve the result you desire.
Basically, an appellate attorney understands the mindset of what appellate judges are looking for in appeals, which may improve the chance of winning for their client. With their specialized experience, these lawyers may be of big help before and during a trial to make sure that your case is in a good state if appeals are taken. They may also help with post-judgment strategies and provide advice if an appeal must be taken. If your case requires to be settled or mediated pending an appeal, appellate lawyers will also assist in evaluating the odds of losing or winning.
So, if you need help with your appellate case, make sure to choose the right appellate law firm. Below are some of the tips you can consider to find the most ideal one for your requirements:
1. Check the Reputation
One of the things that you should take into consideration is reputation. Appellate law firms with a good reputation have the experience, good credentials, and have won successful cases like yours. Reputable appellate law firms have legal experts who are qualified and experienced to take on any cases related to appellate law. Usually, their lawyers specialize in various practice areas like appellate court litigation.
2. Experience Matters
When choosing the right appellate law firm, you have to take note that experience matters. Remember that it takes years to master appellate practice and law, which often involves sifting through the transcripts for legal errors, writing persuasive briefs, researching the issues, and arguing the cases effectively to a panel with different judges.
There's no magic number of post-conviction proceedings or appeals that will train any appellate lawyer. However, if an appellate law firm has the best lawyers who have handled lots of cases similar to yours, you can be sure that it is experienced in this field of law.
3. Knowledge About The Process In Appellate Practice
Aside from a good track record, you must also check if an appellate law firm knows what they are doing. Not every law firm is made equal. Some are great at particular kinds of cases and they have unique skills like negotiation. While many cases settle before trial, you might not always get what you deserve. So, it is important that your chosen appellate law firm knows the next step for your case and will help you in every step of the way until you get favorable results.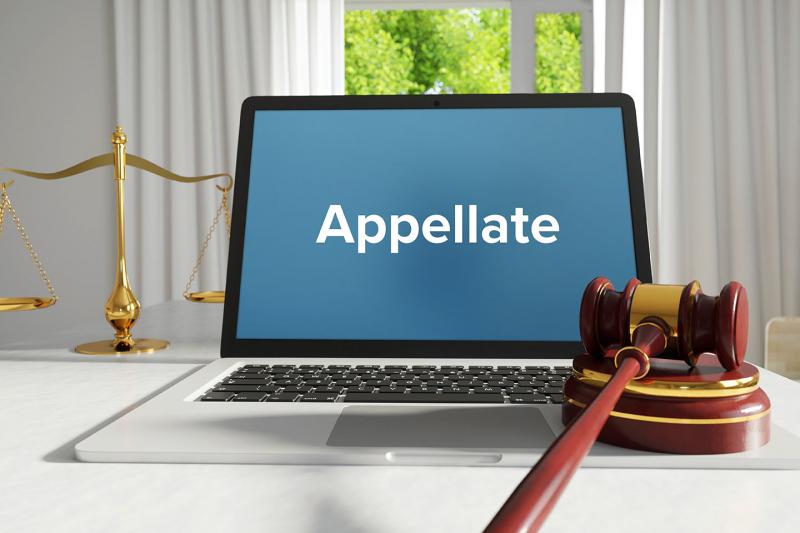 4. Pick An Appellate Law Firm With Enthusiasm For Your Case
Your chosen appellate law firm must have appellate lawyers who will never lose enthusiasm and focus on your case until you get what you want. You want to work with a law firm that has lawyers who will enthusiastically handle your case. So, if you think your preferred law firm is not quite interested in your case, you must look for another one who will take your case as one of their priorities.
5. Don't Be Fooled By The Size Of A Law Firm
When selecting an appellate law firm, size does not matter. A bigger law firm doesn't always mean the better choice for your case. Oftentimes, bigger law firms have to run through thousands or hundreds of cases at a time and have big bureaucracies, which are hard for clients to navigate. Cases can be processed in batches so the client's unique aspects won't get lost in the shuffle. Make sure that your chosen law firm has lawyers who will communicate with you often regarding your case.
6. Good Appellate Law Firms Have Lawyers Who Are Polished Orators
Arguing any case to a panel with multiple judges is different compared to presenting cases to a jury in the lower court. In an appeals court, there is no cross-examined or no witnesses will be examined. Instead, lawyers will argue the major legal points orally and respond to the questions of the judges. Other judges throw curves and may complicate things. If your chosen appellate law firm has the best lawyers, they can easily respond to it with facts about your case.
7. Do Not Hire An Appellate Law Firm Based On The Charges
Whenever you are looking for the best appellate law firm, you must always keep in mind the popular saying "you get what you pay for". In the field of law, it's often true. You do not want to hire an appellate law firm that offers cheap services and will just skim your trial transcript and have someone to summarize it. You might not also want a law firm that has a lot of cases because the set fees are very low.
There are various factors that may make appellate work time consuming and complicated. Some of these include multiple defendants, lengthy transcripts, and complex legal problems. With the right appellate law firm, it has lawyers who are more efficient and knowledgeable at researching legal issues and reviewing transcripts for your case. Even if their charges can be expensive, it is still worth it.
Conclusion
When choosing the best and right appellate law firm for your case, you have to research and understand the appellate process. Since appellate practice involves various strategic considerations and skills compared to trial practice, you have to hire a lawyer who has years of expertise and experience in appellate law. With this, you can guarantee that you will get the results for your case.
---
comments powered by

Disqus