5 Things to Make Clear Before Hiring a Bankruptcy Attorney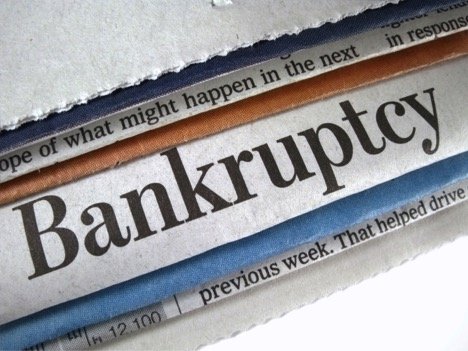 It is too easy to get into debt, especially if you have several credit cards, are making a car payment and have a mortgage. Being in debt is stressful, especially if you have debt collectors continuously calling and trying to collect on past due payments. While it should be considered a last option, some people can benefit from filing bankruptcy, but there are five things you need to know before hiring a bankruptcy attorney in Orlando.
Know What Bankruptcies Are
Many people think bankruptcies will allow them to discharge their debts, but that isn't always the case. There are two types of bankruptcies for individuals, one of which will allow most of your debt be discharged, while the other allows you to make arrangements to repay your debts. Although an attorney will give you advise about which bankruptcy is best for your needs, you should be aware of the differences between Chapter 7 and Chapter 13 bankruptcies.
Be Aware of Which Court Handles Bankruptcies
While each state makes their own laws regarding bankruptcies, they are filed and settled in federal court. Exemptions for bankruptcies are determined by both federal and state laws, with some states only allowing filers to choose their exemptions when filling. Whether you're filing an individual or business bankruptcy, they both go through federal court.
Research Attorney's Experience
Before meeting with an attorney, do some research to find out how long they've been filing bankruptcies, which they type specialize in and how many cases they handle per month. Although you can ask them during the consultation, this information is available to the public and it can often be researched online. It is important to hire an experienced bankruptcy attorney with a successful track record of filing bankruptcies for their clients.
Credit Counseling is Mandatory
Before you can file an individual bankruptcy, you are required to attend credit counseling provided by an agency in your judicial district who has been approved by the US Trustee's office. The counseling must occur 180-days prior to filing bankruptcy and the certificate of completion you earn must be filed within 15 days of the bankruptcy's filing date. The purpose of credit counseling is to help you determine if a bankruptcy is necessary or if you can arrange repayment plans with your creditors.
Know What the Attorney Charges
Before settling on a bankruptcy attorney, you should be aware of how much you will be charged for filing and settling a bankruptcy. While many Chapter 7 bankruptcies are simple, a Chapter 13 can be very complicated and will require more of the attorney's resources, which means you will pay more for their services. After the initial consultation, you should have an awareness of how much it will cost to file bankruptcy and get it settled with an attorney's help.
A bankruptcy attorney will be able to answer your questions about bankruptcies and provide you with the information you need. However, you should know the basics about bankruptcies when you choose consult with an attorney.
---
comments powered by

Disqus