Legal News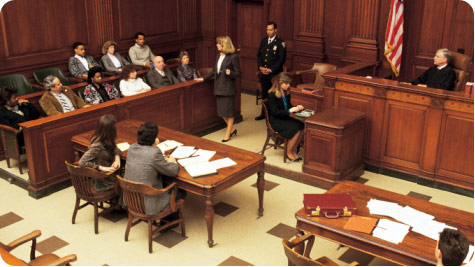 BIRMINGHAM, Ala. — The fact that Alabama's voters have sent a Democrat to the Senate for the first time since Howell Heflin retired in 1997 is a stunner, exceeded in incredibility only by the events that led to it — not least, that the Republican ...
(Dec 13, 2017, New York Times)
The Department of Justice released 90 pages of text messages late Tuesday night, many harshly critical of candidate Donald Trump, that were exchanged between an FBI lawyer and an agent who was later assigned to Robert Mueller's special counsel team ...
(Dec 13, 2017, NBCNews.com)
A career Justice Department lawyer who has specialized in organized-crime issues was recently transferred from the deputy attorney general's office to another division because he failed to inform officials of a September 2016 meeting with the author of ...
(Dec 13, 2017, Wall Street Journal)
President Trump's eldest son, Donald Trump Jr, through his attorney, has formally asked the House Intelligence Committee to open a review into leaks during and after his meeting last week behind closed doors with the committee. In a letter to House ...
(Dec 13, 2017, ABC News)
Internal CPS emails obtained last year by the Sun-Times showed Marmer began overseeing Jenner & Block's work for the schools almost immediately. Schuler said Claypool and Marmer disregarded the advice of the school system's in-house ethics adviser ...
(Dec 13, 2017, Chicago Sun-Times)
A lawyer for the U.S. Department of Justice says it's not clear that new rules crafted by the Trump administration would cause any women to lose insurance coverage for birth control services. Deputy Assistant Attorney General Ethan Davis made the ...
(Dec 13, 2017, ABC News)
Gov. Bruce Rauner, shown in late September 2017, declined to explain why he told staffers Dennis Murashko wasn't leaving, then announced his departure hours later. (Terrence Antonio James / Chicago Tribune). Monique GarciaContact ReporterChicago ...
(Dec 13, 2017, Chicago Tribune)
Meticulous research, deep study of case law, and intricate argument-building—lawyers have used similar methods to ply their trade for hundreds of years. But they'd better watch out, because artificial intelligence is moving in on the field. As of 2016 ...
(Dec 12, 2017, MIT Technology Review)
The Skechers deal, if renewed, would have been worth $250,000, while the maker of Myoflex pain cream might have renewed its deal with Rose for $71,500, his lawyers alleged. In response, Dowd filed a declaration earlier this year from a woman who ...
(Dec 12, 2017, Washington Post)